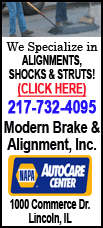 The Tahoe Daily Tribune (http://bit.ly/Uqv35O)reports 46-year-old Scott Lee and 32-year-old Nai Saechao were arrested Nov. 18 on poaching, animal cruelty and other charges.

The El Dorado County Sheriff's Office says the California Highway Patrol received multiple calls from people reporting blood seeping out of a Toyota SUV near Shingle Springs, a small community in the Sierra foothills 40 miles east of Sacramento.

When authorities pulled over the vehicle, they found the deer carcass in the back. Officers say both men and the interior of the SUV were smeared with blood.

Copyright 2012 The Associated Press. All rights reserved. This material may not be published, broadcast, rewritten or redistributed.