Key players and positions on Palestinian statehood

Send a link to a friend
[November 28, 2012] (AP) -- The vote is largely symbolic, the outcome nearly assured: The Palestinians and Israelis are closely watching the evolving positions of a few key countries in Thursday's U.N. General Assembly resolution to raise the Palestinians' status from a U.N. observer to a nonmember observer state. The United States and Israel are strongly opposed, saying they fear it will only slow progress toward a peace deal. The measure only requires a majority and is all but certain to pass. The Palestinians have been lobbying Western countries, particularly in Europe, in hopes of presenting a broad international consensus against Israel.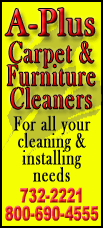 Two-thirds of U.N. member nations have already recognized the state of Palestine.

IN FAVOR OR LEANING THAT WAY:

RUSSIA: Probably yes. It supported Palestinian membership in the U.N. cultural agency, UNESCO. The Russian Foreign Ministry said it "believes that the Palestinians have the right for such a move." "We hope that the Palestinian leadership has well calculated possible consequences of such action," the Foreign Ministry said.

FRANCE: Yes. Foreign Minister Laurent Fabius made the announcement before parliament. "In any case, it's only through negotiations -- that we ask for without conditions and immediately between the two sides -- that we will be able to reach the realization of a Palestinian state," Fabius said Tuesday.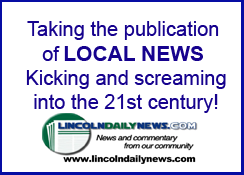 CHINA: Yes. The foreign minister reaffirmed support for Palestinian aspirations at the U.N. during a meeting last Friday with a Palestinian envoy.
SPAIN, NORWAY, DENMARK and SWITZERLAND: All announced Wednesday they would vote yes. The Swiss government called a change in status "both constructive and pragmatic."
AUSTRIA: Possibly yes. The Austria Press Agency cited an unnamed source from the foreign ministry as saying Austria will vote for nonmember status. A spokesman did not answer a call from The Associated Press.
INDIA: Yes.
OPPOSED OR LEANING THAT WAY
UNITED STATES: No.
GERMANY: Probably no or abstain. "We respect the French decision, but it is regrettable that it was made before the conclusion of EU consultations," said a German official, who spoke on condition of anonymity due to the sensitivity of the issue. Germany isn't commenting in advance on how it will vote.
NETHERLANDS: Probably no. "Lasting peace in the region can only be reached if Israel and the Palestinians return to the negotiating table to reach a final agreement over a two-state solution," according to a letter the foreign minister sent to parliament this week.
WHO KNOWS
BRITAIN: Unclear. They abstained in UNESCO vote on Palestinian membership.
AUSTRALIA: Prime Minister Julia Gillard said Australia will abstain. Her government is divided on the issue, but Gillard told Parliament "bipartisan policy across the major parties in this parliament to support Israel, to support peace in the Middle East, to support two states in the Middle East."
[Associated Press; By The Associated Press]
Copyright 2012 The Associated Press. All rights reserved. This material may not be published, broadcast, rewritten or redistributed.