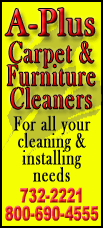 The Saudi military official was traveling by car to his embassy Wednesday morning when he was shot by gunmen in another car.

The officials say the gunmen were wearing army uniforms. No further details were immediately available.

They spoke on condition of anonymity because they were not authorized to brief reporters.

The incident is the latest attack on security forces in the country, though previous killings have targeted Yemeni officials.

[Associated Press; AHMED EL-HAJ]

Copyright 2012 The Associated Press. All rights reserved. This material may not be published, broadcast, rewritten or redistributed.