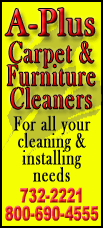 Despite no extra padding for his healing shooting hand, the All-Star forward played a bruising inside game and rediscovered his outside shot as well.

Love had 23 points and an NBA season-high 24 rebounds to help the Minnesota Timberwolves stop a five-game losing streak by beating the Kings 97-89.

After missing the first nine games this season, Love returned last week. Bothered by the awkwardness of that fingerless padded glove, he shot 35 percent from the field in his first three games. He hit only 19 percent of his 3-point attempts and was just under 65 percent from the free throw line.

Love was unstoppable on the boards Tuesday, but it was the shooting that pleased him most. He went 8 of 17 from the floor and 5 of 6 at the foul line. Although he shot 2 for 8 from 3-point range, Love said most of those attempts were on target and felt good coming out of his hand.

"The glove was pretty restricting for me," Love said. "Every day my hand is getting stronger. The ball still doesn't feel quite right in my hand, but it's getting better."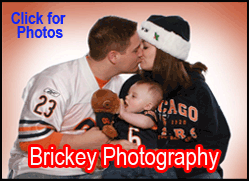 And for one night, the struggling Timberwolves (6-7) were better as well. They took the lead late in the first quarter and never trailed again.
It helped that Love grabbed an amazing 21 defensive rebounds and helped Minnesota to a 51-36 overall edge on the boards. Love had six points in the fourth quarter and played nearly 44 minutes overall.
"I knew he got a lot of rebounds, but I didn't know how many," Minnesota coach Rick Adelman said. "It was one of the most complete games I've seen him play. He wasn't forcing anything. He passed the ball. He set screens. He did whatever we needed."
Love even benefited from a little luck, tossing in an off-balance 15-footer that went in as the shot clock was winding down to give the Timberwolves a four-point lead with 27 seconds left.
"I went to the bench when they called a timeout and looked at Coach, and he said, `Just like I drew it up.' We both kind of laughed," Love said.
Tyreke Evans and DeMarcus Cousins each scored 20 points for the Kings, who had won two of their previous three games. Isaiah Thomas and Marcus Thornton both had 12.
"He (Love) was everywhere and just going for the ball," Evans said. "Everywhere the ball went it seemed like he was there. He does a good job of that. That's why they had a chance to win, because of the way he was crashing the boards."
Love was clearly a major force, but he had plenty of help as well. Luke Ridnour scored 18 and Nikola Pekovic had 16 points and eight rebounds for the Timberwolves, who had fallen into a tailspin after starting the season 5-2. Andrei Kirilenko had 14 points and Malcolm Lee added 10.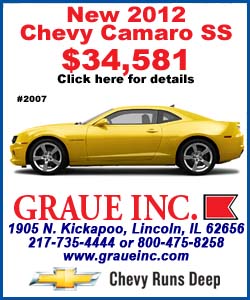 Two free throws by Cousins pulled Sacramento to 91-89 with just under 3 minutes left. But Pekovic got free for a layup off a pass from Kirilenko, and Love followed with his unorthodox shot, giving the Timberwolves a 95-89 lead.
"We were in a tough situation; we needed a win," said Kirilenko, who added six rebounds, five assists and three blocks in 41 minutes. "We were finally able to finish a game with our execution."
A tip-in by Love with 3:12 left was his 24th rebound. Anderson Varejao of Cleveland had the previous high this season with 23 rebounds.
Despite the play of Love, the Kings remained close and pulled to 90-87 when Thomas made a breakaway layup. Fouled on the play, Thomas converted the free throw with just under 3 minutes to play.
Alexey Shved made a pair of 3-pointers early in the fourth quarter and a fast-break dunk by Kirilenko gave Minnesota an 85-76 lead at the 7:03 mark.
Five turnovers in the fourth quarter, several of them at crucial times, hindered the Kings' comeback effort.
"We make plays throughout the whole game and then it's either a turnover or a couple of stops we didn't get," Thomas said. "We've just got to learn from it and we've got to fix it or, like I said, we're not going to win these close games."
After struggling with his shot in the first half, Love got going in the third quarter. He made several perimeter shots and finished with nine points and 10 rebounds. Ridnour also shot well, scoring eight points to help Minnesota take a 75-67 lead into the fourth.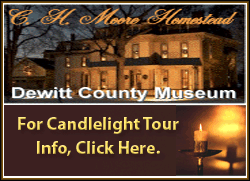 Cousins, ejected from his previous game after arguing a foul call, picked up two quick fouls in the third quarter and went to the bench with four fouls at the 8:55 mark.
Pekovic had 12 points and Love had eight points and 11 rebounds in the opening half as the Timberwolves built a 48-45 advantage. Cousins scored 10 points for the Kings.
NOTES: The Kings didn't attempt a free throw until the 7:52 mark of the third quarter. ... Cousins scored eight straight Kings points in a 2-minute stretch of the first quarter. Three of his baskets were long perimeter shots. ... Minnesota shot 63 percent in the first quarter when it scored the final seven points for a 27-26 lead. ... Former Kings big man Brad Miller, who retired last season, sat in a courtside seat by the Minnesota bench. ... A starting forward the first nine games this season, Derrick Williams didn't play for the third time in four games for the Timberwolves.
Copyright 2012 The Associated Press. All rights reserved. This material may not be published, broadcast, rewritten or redistributed.