Pollet is an international trade expert with broad business experience across both the public and private sectors. In his new post, he will lead the state's economic development arm and implement Quinn's vision to create jobs, double exports and expand the state's global economy. Pollet succeeds David Vaught, who is retiring from full-time employment with the state.

"I am pleased to announce the appointment of Adam Pollet to lead the state's commerce department and bolster the Illinois economy in the global marketplace," Quinn said. "I also want to thank my longtime friend and adviser David Vaught for his service to the state. During the past four years as head of the budget office and DCEO, Vaught has worked tirelessly to lay the foundation for fiscal stability and economic growth in our state."
Pollet, 34, was most recently deputy director for the Illinois Office of Trade and Investment within DCEO, where he led the state's export and foreign direct investment activities.
Before joining the state office in 2011, Pollet worked in the Chicago office of the management consulting firm McKinsey & Co., where he served client companies in the firm's strategy and operations practices. While at McKinsey, Pollet concentrated on the energy, transport, logistics and automotive sectors.
A graduate of Harvard Law School, Pollet previously worked for the United Nations, focusing on trade facilitation, poverty reduction and environmental protection initiatives. At the U.N., he implemented a World Bank-funded project to promote trade and increase government revenue in Afghanistan and also oversaw large-scale infrastructure projects in that country.
Pollet earned his undergraduate degree at Stanford University, where he studied international relations.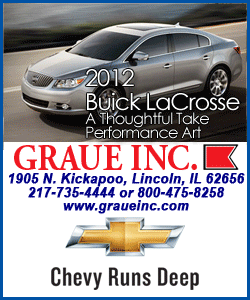 Vaught, 65, has served as a top aide to Quinn since 2009. He was director of the governor's Office of Management and Budget for three years and most recently was director of DCEO. In the 1990s when Quinn was state treasurer, Vaught also served in that office.
Prior to his state service, Vaught was managing director for Mitchell Vaught & Taylor Inc. investment advisers.
Vaught is a graduate of the Southern Illinois University School of Law and the U.S. Military Academy at West Point, where he studied engineering. He also served in the U.S. Army's 82nd Airborne Division.
[Text from Illinois governor's office news release received from Abraham Lincoln Tourism Bureau of Logan County]