New 1-woman show 'Sonnets from an Ungrafted Tree' to premiere during First Night Springfield
Dec. 31 production starring Aasne Vigesaa to be presented at Vachel Lindsay Home

Send a link to a friend
[November 28, 2012] SPRINGFIELD -- Free performances of a compelling original play, "Sonnets from an Ungrafted Tree," will be presented at the Vachel Lindsay Home State Historic Site during First Night Springfield on Dec. 31.
Aasne Vigesaa, whom Springfield audiences may remember from Over the Moon Productions' "The Yellow Wallpaper," stars in a new production directed by Kevin Purcell. The play is based on a collection of sonnets by Edna St. Vincent Millay, a Pulitzer Prize-winning American poet who lived in the early 20th century. Her book, "Sonnets from an Ungrafted Tree," makes up the text of the piece Vigesaa and Purcell have adapted especially for presentation at the Vachel Lindsay Home.

Millay's "Sonnets from an Ungrafted Tree" beckons the reader to consider marriage, gender and identity within the context of a household that is crumbling under the weight of a failed marriage and the patriarch's death. The woman returns to the house and husband as a kind of familiar stranger, and the fact that she returns "loving him not at all," highlights a seemingly irreconcilable distance between them. As much as the poem is about this wound in their relationship, it is also about the woman's confinement in "his house" and her hopes of constructing a new identity after his death. The performance is not suitable for small children.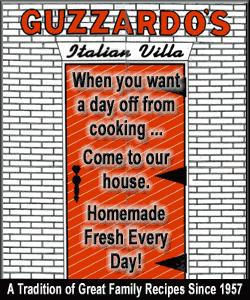 Since seating is limited at the Vachel Lindsay Home for the Dec. 31 performances, at 5:30 and 7 p.m., reservations must be made by calling 217-524-0901. Reservations will also be accepted on voice mail, and guests will receive a confirmation call if seating is still available.
The Vachel Lindsay Home State Historic Site, 603 S. Fifth St., Springfield, is the birthplace and longtime residence of poet, author and artist Nicholas Vachel Lindsay, 1879-1931. It is open Tuesday through Saturday from 10 a.m. to 4 p.m. for free public tours and is administered by the Illinois Historic Preservation Agency.
[Text from file received from the Illinois Historic Preservation Agency]