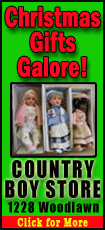 The interest rate, or yield, paid for 10-year bonds dropped to 4.45 percent from 4.92 percent at the last such auction a month ago. The Treasury sold euro2.9 billion, slightly below the euro3 billion sought, with a bids running 1.18 times demand.
Italy raised another euro3 billion in 5-year bonds that saw rates drop to 3.23 percent from 3.8 percent last month.
Italy has seen its borrowing costs fall since the European Central Bank unveiled its offer to buy short-term bonds in struggling countries. It has nearly completed its funding needs for the year.