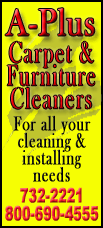 The stoppages by Iberia's ground staff and cabin crews will be held Dec. 14 and Dec. 17-21.
Francisco Rodriguez, of the General Workers Union, Spain's largest, said Thursday that the strikes were to protest "the unnecessary layoffs of workers."
The pilots' union, Sepla, is not among six unions backing the strike.
International Airlines Group, which groups together British Airways and Iberia, unveiled a plan to cut 23 percent of the Spanish company's staff, saying the carrier was "in a fight for survival."