Of $133.8 million in winning bids, only $4.6 million was for areas less than a half-mile underwater. Chevron USA Inc. and ConocoPhillips Co. led a group of companies that made 131 bids for 116 tracts in the western Gulf.
That brings total lease sales in the Gulf to more than $2 billion over the last 12 months. Before that, lease sales were halted as the federal government scaled back production and imposed sweeping new safety measures and requirements following the Deepwater Horizon disaster in April 2010.
Recent huge discoveries producing 100,000 to 200,000 barrels a day, such as BP PLC's Thunder Horse field and Shell's Perdido field, have been in deep water, said Erik G. Milito of the American Petroleum Institute.
"That's where the focus is," he said.
Neither BP nor Shell was among the 13 companies that submitted bids for Wednesday's sale.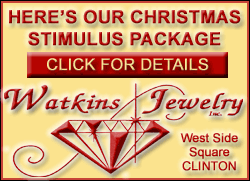 Chevron USA had two of the day's highs: a total of $56 million in high bids, and the largest single bid. That $17.2 million bid topped offers of $11.3 million by Anadarko US Offshore Corp. and $11.3 million by Exxon Mobil Corp. for the same tract. It was the farthest west of four tracts in a row for which Chevron had high bids totaling nearly $38.2 million.
ConocoPhillips had more high bids, 62 to Chevron's 28, for a total of $51.7 million.
Overall, the Bureau of Ocean Energy Management offered about 20 million acres in the western Gulf, off Texas and extreme western Louisiana and got bids for about 652,500 acres. Seventy tracts are at least half a mile deep, and 35 others are nearly a mile under water.
Production in the Gulf is still below the levels forecast before the 2010 oil spill. Geoffrey Brand, senior economic adviser for the American Petroleum Institute, an industry trade group, said output is about 29 percent below the 1.76 million barrels a day that the federal Energy Information Administration had predicted for 2012.
U.S. Sen. David Vitter, R-La., said the moratorium imposed by the government after the BP oil spill has cost the U.S. money.