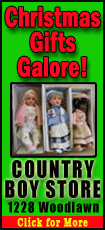 Disney's board said Wednesday that the company will pay a dividend of 75 cents per share on Dec. 28 to shareholders as of Dec. 10. That is up from its prior dividend of 60 cents.
Disney, based in Burbank, Calif., had been paying its annual dividend in January in recent years. The company did not say why it was moving up the payout.
Several companies have been announcing end-of-year dividends and special cash payments. Historically low tax rates on dividend income will expire in January unless Congress and The White House strike a deal on taxes and government spending.