Her strategy: Do just enough to keep Greece afloat but spare German voters -- for now -- the news that even more of their money will be required to get the Greeks back on their feet.
Merkel has led Europe's biggest economy since 2005. The greatest risk to her re-election bid, pollsters and analysts say, is a dramatic worsening of Europe's debt crisis -- such as Greece exiting the eurozone, or a Greek debt write-off costing billions in German taxpayer money.
A deal reached Tuesday by the 17 nations that use the euro is a patchwork of measures to plug new shortfalls in Greece's budget and trim its debt load over the coming years. But it stopped short of forgiving some of the country's debt -- having eurozone creditors like Germany take a so-called haircut.
"Greece's debt is not sustainable, even with the new measures, so the problem will be back in 2014 at the latest," said Christoph Weil, an economist with Commerzbank.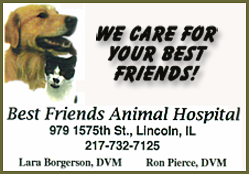 But losing more money on rescuing the Greeks and other economically weak European Union nations could be politically toxic in Germany, where Merkel faces a national election in September. So far, Merkel's hard-nosed approach to Europe's debt crisis has bolstered her popularity at home.
"Ms. Merkel doesn't want to stand in front of her voters and tell them that the Greek rescue will cost taxpayers a couple of billions," Weil added.
Many economists say that Greece's debt burden -- forecast to reach some 190 percent of gross domestic product next year -- can only be managed by writing off more government loans. But Merkel and German Finance Minister Wolfgang Schaeuble were the most outspoken opponents of such a step, instead insisting on austerity measures and structural reforms.
"A haircut is urgently necessary. This constant strategy of muddling through instead of tackling the problem won't work in the long run," Weil said.
Greece is currently heading into its sixth consecutive year of a deep recession with unemployment hovering around 25 percent.
Tuesday's deal forecasts that Greece's debt will shrink to 124 percent in 2020 and "sustainably less" than 110 percent only two years later. Many private economists call those projections wishful thinking, saying they are based on overly optimistic budget and growth assumptions -- especially with the overall eurozone now in recession.
Recent German public opinion surveys consistently show Merkel's conservative bloc as the country's strongest party, though her junior coalition partners, the pro-business Free Democrats, are struggling, possibly jeopardizing her ability to form a new coalition government.
Neither Merkel's coalition nor the two main opposition parties are currently seen as winning a clear majority to form a government.
Analysts have estimated that a full-fledged haircut on Greek rescue loans could cost Germany, the main contributor to the bailouts, up to euro17 billion ($22 billion) -- more than 5 percent of Berlin's annual budget.