Growth improved in nine of the Fed's 12 regional banking districts, the survey said. Growth was weaker in New York, Philadelphia and Boston -- areas where Sandy caused widespread disruptions.
The survey noted that growth was better despite nervousness about the "fiscal cliff." That's the name for automatic tax increases and spending cuts that could kick in next year if Congress and the Obama administration can't reach a budget deal before then.
Hiring increased in more than half of the districts. But manufacturing shrank or slowed in seven regions and was mixed in two others.
"The weakening in the tone of the Beige Book is clearly linked to the massive disruptions and damage related to Hurricane Sandy and there is no evidence of a wider slowdown in the economy," said Terry Sheehan, an analyst at Stone & McCarthy Research Associates.
Sal Guatieri, senior economist at BMO Capital Markets, said the message from the survey was "the economy looks to have improved slightly in the current quarter, led by housing and consumers though businesses remain worried about the outlook."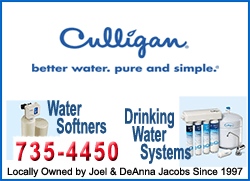 The report, called the Beige Book, provides anecdotal information on economic conditions around the country from October through Nov. 14. The information collected by the regional banks will be used as the basis for the Fed's policy discussion at the Dec. 11-12 meeting.
Many economists believe the Fed could announce plans to buy more Treasury bonds at that meeting to replace a program set to expire at the end of the year. The goal of the program is to lower long-term interest rates and encourage more borrowing and spending.
The purchases would come on top of the Fed's mortgage bond buying program, which is intended to lower mortgage rates and make home-buying more affordable.
Recent government and private reports show the economy improved in October and early November, even as Sandy halted business activity along the East Coast.
Employers added 171,000 jobs last month and hiring in September and August was stronger than previously thought.