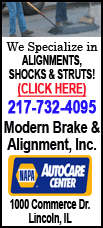 Wednesday's drop of 4.6 percentage points was the latest sign of the impact of President Mohammed Morsi's decrees on Egypt's already battered economy. His move set off a wave of unrest, including a 200,000-strong demonstration in Cairo.
The latest drop on the Egyptian Exchange's EGX30 came after market shares plunged by close to 10 percent on Sunday. That was the biggest loss since the period following the ouster of longtime President Hosni Mubarak in February 2011 after a popular uprising.
Sunday's loss in share value was estimated at close to $5 billion.
A year and a half of turmoil has decimated tourism and foreign investment in Egypt.