The Commerce Department said Wednesday that new-home sales dipped 0.3 percent in October to a seasonally adjusted annual rate of 368,000. That's down marginally from the 369,000 pace in September, which was revised lower from an initially reported 389,000.
Sales fell a sharp 32.3 percent in the Northeast and nearly 12 percent in the South. The government said Sandy had a minimal effect on the housing data because it made landfall in the final days of the month. Still, the storm disrupted business activity from North Carolina to Maine.
States outside the area affected by the storm fared better. Sales surged 62.2 percent in the Midwest and were up 8.8 percent in the West.
"Sales probably would have been slightly stronger without the hurricane," said Jim O'Sullivan, chief U.S. economist at High Frequency Economics. "Still, the report was disappointing."
Sales were still 17 percent higher in October than the same month in 2011. Even with the gain, new-home sales are well below the annual rate of 700,000 that economists consider healthy.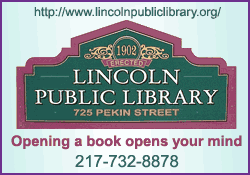 "Over the past 18 months, new home sales have been on the gentle rising trend although they remain at a very depressed level," said Steven Wood, chief economist at Insight Economics.
The modest improvement in the new-home market this year follows other reports that show the housing market starting to recover more than five years after the bubble burst. Home prices are rising, sales are up, and builders are starting work on more new homes and apartments.
The median price of a new home sold in October was $237,700. That's down 4.2 percent from September but 5.7 percent higher than October 2011.
The supply of homes for sale inched up to 147,000, slightly above the lowest level on records dating back to 1967.
The thin supply of homes for sale has helped drive this year's housing rebound. The market has finally started to shed the excess number of homes built during the housing boom.