Half the entries -- eight of the 16 films -- announced Wednesday in the festival's U.S. dramatic competition were directed by women for the next installment of Robert Redford's independent-cinema showcase, which runs Jan. 17-27 in Park City, Utah.
Going back to 1992, the best showing previously for female filmmakers was in 2000, when six of the 16 U.S. dramatic contenders were directed by women.
Sundance organizers were still trolling back to the early years of the festival's 33-year history, but this January's eight competition films appears to be most ever from women and the first time the entries have been evenly split between female and male directors.
Among the competition films from female filmmakers are Francesca Gregorini's "Emanuel and the Truth About Fishes," whose cast includes Jessica Biel and Frances O'Connor in the story of a troubled girl fixated on a mysterious neighbor; Lynn Shelton's "Touchy Feely," featuring Rosemarie DeWitt, Allison Janney and Ellen Page in a tale of a massage therapist who develops a distaste for bodily contact; and Liz W. Garcia's "The Lifeguard," with Kristen Bell as a reporter who moves home to Connecticut and takes a job as a lifeguard.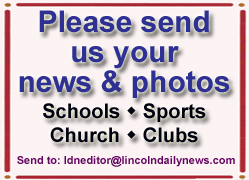 The festival's U.S. dramatic lineup also features the first Sundance entry for "Harry Potter" star Daniel Radcliffe, who stars as Allen Ginsberg in director John Krokidas' "Kill Your Darlings."
Male directors still dominate the big-screen, but the low-budget indie world has been narrowing the gender gap. Sundance director John Cooper said some Sundance film categories have had a nearly even split between male and female directors in the past, a sign that more and more women are breaking into filmmaking.
"I think that's absolutely it," Cooper said. "Also, what we've found is that through our short-film programs, they've been coming close to 50-50 in certain years or at least a high level of women directors. So it's more of a coming-up-through-the-ranks situation" as female directors graduate from short films to feature-length stories.
Sundance has scheduled 113 feature-length films, chosen out of 4,044 titles submitted.
The festival will feature four opening-night films, one each from its U.S. drama and documentary and world-cinema drama and documentary categories. Among the opening films is director Cherien Dabis' U.S. drama contender "May in the Summer," in which she stars as a woman in conflict with her family after returns home to Jordan as her wedding nears.