The International Committee of the Red Cross said people had returned to Sake, abandoning a camp for displaced persons, but many found their homes had been looted or destroyed in the fighting.
"They have almost no food supplies and are unable to reach their fields," said Franz Rauchenstein, head of the ICRC delegation in Congo.
The apparent phased withdrawal of the M23 rebels indicates that international pressure may have succeeded in reversing the rebel advance and staved off what many had feared could be the start of a new war between the enormous, jungle-covered nation of Congo, and it's much smaller and more affluent neighbor, Rwanda. The M23 rebels are widely believed to be financially and militarily backed by the landlocked nation of Rwanda, which uses rebel groups to gain access to the mines that dot the landscape in eastern Congo.
Rebel spokesman Lt. Col. Vianney Kazarama told The Associated Press on Thursday that his soldiers had already pulled back from the region of Masisi to Sake, located 27 kilometers (18 miles) beyond Goma. "We are withdrawing," he said. "Tomorrow we will (retreat to) Goma," on track to leave the city as asked.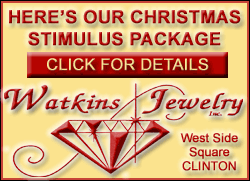 Despite the assurances by rebel leaders, in Washington State Department spokeswoman Victoria Nuland said Wednesday it is unclear if the rebels will fully withdraw from Goma, the capital of North Kivu province which serves as the main trading and shipping point for the gold and tin carved out of North Kivu's mineral-rich soil.
"We do see some movement of M23 troops, but we can't tell whether this is preparatory to a withdrawal or whether it's just sort of a redeployment," she said. "But we are continuing to press and to urge those with influence to press as well."
The top U.S. diplomat for Africa, Johnnie Carson, met with Congolese President Joseph Kabila on Wednesday, encouraging all parties to support the plan that would see the M23 withdraw from Goma before a longer-term resolution is reached. Congo has agreed to negotiate with the rebels and hear their grievances, once they have retreated to 20 kilometers (12 miles) north of the city. The M23 rebels are part of a now-defunct rebel group, which agreed to put down its arms on March 23, 2009 in return for being integrated into the national army.
Their integration proved problematic from the start, with the ex-rebels simply changing their uniforms. They continued controlling key mines and imposing taxes on the trucks and porters leaving the mines. Congo's government simply looked the other way until earlier this year, when the government attempted to relocate the battalions of ex-rebels, apparently to disrupt their smuggling operation.
Hundreds of soldiers defected from the army in April, launching the M23 rebellion. The United Nations Group of Experts report released last week shows that the fighters are receiving sophisticated equipment as well as new recruits from Rwanda.
Also in Washington, U.S. Secretary of State Hillary Rodham Clinton met with African Union Chairwoman Nkosazana Dlamini-Zuma to discuss Congo and say all parties should honor an agreement reached in Kampala, Uganda, in recent days that called for the rebel withdrawal from Goma and for talks with the Congolese government to commence.
"With regard to the M23 rebel group, there is only one way forward: they must meet their commitments under the Kampala accords to cease their attacks, withdraw from Goma and pull back to the July lines," Clinton told reporters on Wednesday. "Under the Kampala accords, President Kabila's government has agreed to hear and address the grievances of the M23 leaders and we call on leaders and governments from throughout the region to halt and prevent any support to the M23 from their territory."
Zuma sidestepped the issue of Rwanda's support for the rebels. Asked why Rwanda is not being called out publicly, Zuma said: "Our approach to this matter is that is doesn't help us in finger pointing, we just need a solution. ... Rwanda was there (at the Kampala meeting). It supported the decision so for us, that is what is important."
Clinton added: "We have consistently called on all parties, including Rwanda, to play a positive role in helping bring about a peaceful resolution to this conflict and that includes ending any and all support for M23."
[Associated Press; By MELANIE GOUBY and RUKMINI CALLIMACHI]
Callimachi contributed to this report from Dakar, Senegal. Associated Press photographer Jerome Delay contributed from Goma, Congo.
Copyright 2012 The Associated Press. All rights reserved. This material may not be published, broadcast, rewritten or redistributed.