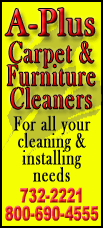 Today's highlight in history:
On Nov. 28, 1942, nearly 500 people died in a fire that destroyed the Cocoanut Grove nightclub in Boston.
On this date:
In 1520, Portuguese navigator Ferdinand Magellan reached the Pacific Ocean after passing through the South American strait that now bears his name.
In 1861, the Confederate Congress admitted Missouri as the 12th state of the Confederacy after Missouri's disputed secession from the Union.
In 1885, at the end of the Third Anglo-Burmese War, British troops occupied Mandalay.
In 1905, Sinn Fein was founded in Dublin.
In 1912, Albania proclaimed its independence from the Ottoman Empire.
In 1922, Captain Cyril Turner of the Royal Air Force gave the first public skywriting exhibition, spelling out, "Hello USA. Call Vanderbilt 7200" over New York's Times Square; about 47,000 calls in less than three hours resulted.
In 1958, Chad, Gabon and Middle Congo became autonomous republics within the French community.
In 1961, President John F. Kennedy dedicated the original permanent headquarters of the Central Intelligence Agency in Langley, Va. Ernie Davis of Syracuse University became the first African-American to be named winner of the Heisman Trophy.
In 1962, Princess Wilhelmina, the onetime Queen of the Netherlands, died at age 82.
In 1964, the United States launched the space probe Mariner 4 on a course to Mars.
In 1979, an Air New Zealand DC-10 en route to the South Pole crashed into a mountain in Antarctica, killing all 257 people aboard.
In 1987, a South African Airways Boeing 747 crashed into the Indian Ocean with the loss of all 159 people aboard.
Ten years ago: In twin attacks in Kenya, three suicide bombers killed 14 people at an Israeli-owned hotel, while at least two missiles were fired at -- but missed -- an Israeli jetliner taking off from Mombasa airport.