Today's highlight in history:
On Nov. 29, 1952, President-elect Dwight D. Eisenhower secretly left on a trip to Korea, keeping his campaign promise to assess the ongoing conflict first-hand.
On this date:
In 1530, Cardinal Thomas Wolsey (WOOL'-zee), onetime adviser to England's King Henry VIII, died.
In 1864, a Colorado militia killed at least 150 peaceful Cheyenne Indians in the Sand Creek Massacre.
In 1912, the Maryland Agricultural College, located in College Park, was destroyed by fire.
In 1924, Italian composer Giacomo Puccini died in Brussels before he could complete his opera "Turandot." (It was finished by Franco Alfano.)
In 1947, the U.N. General Assembly passed a resolution calling for the partitioning of Palestine between Arabs and Jews.
In 1961, Enos the chimp was launched from Cape Canaveral aboard the Mercury-Atlas 5 spacecraft, which orbited earth twice before returning.
In 1967, Secretary of Defense Robert S. McNamara announced he was leaving the Johnson administration to become president of the World Bank.
In 1972, the coin-operated video arcade game Pong, created by Atari, made its debut at Andy Capp's Tavern in Sunnyvale, Calif.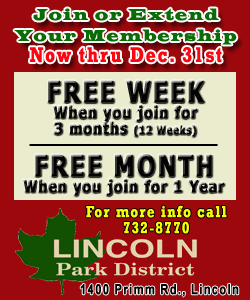 In 1981, actress Natalie Wood drowned in a boating accident off Santa Catalina Island, Calif., at age 43.
In 1986, actor Cary Grant died in Davenport, Iowa, at age 82.
In 1987, a Korean Air 707 jetliner en route from Abu Dhabi to Bangkok was destroyed by a bomb planted by North Korean agents with the loss of all 115 people aboard.
In 2001, George Harrison, the "quiet Beatle," died in Los Angeles following a battle with cancer; he was 58.
Ten years ago: The White House quietly announced that federal workers would get a smaller pay raise the following month because President George W. Bush was freezing part of the increase, citing the fight against terrorism. Celebrity publicist Lizzie Grubman left the Suffolk County, N.Y., jail after serving 37 days of a 60-day sentence for backing her sport utility vehicle into a crowd outside a trendy Hamptons nightclub and fleeing.