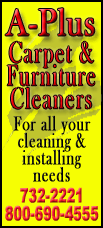 Williams, who has won 15 Grand Slam singles titles and four Olympic gold medals, was 48-2 over the final seven months of the season.
It is the fourth time Williams has won the award, which is voted on by international tennis media. She also was named Player of the Year in 2002, 2008 and 2009.
Only Steffi Graf (eight times) and Martina Navratilova (seven times) have won the award more than Williams.
Copyright 2012 The Associated Press. All rights reserved. This material may not be published, broadcast, rewritten or redistributed.