Blake Griffin, who had career lows in points (four) and field goals made (one) during Monday night's 105-98 home loss to New Orleans, had 18 points and six rebounds. Caron Butler, who scored 33 points in that game and set a franchise record with a career-high nine 3-point baskets, missed his first five shots and finished 1 for 8 with two points in 24 minutes.
Kevin Love had 19 points and 12 rebounds for Minnesota and is averaging 23.0 points and 15.6 boards in five games since returning from a broken right hand he sustained in the preseason. Last January at Staples Center, he hit a buzzer-beating 3-pointer to send the Clippers to a 101-98 loss.
Alexey Shved had 17 points off the bench for the Wolves. Josh Howard, who signed with Minnesota as a free agent on Nov. 16, made his first start of the season in Andrei Kirilenko's place and had seven points on 3-for-9 shooting.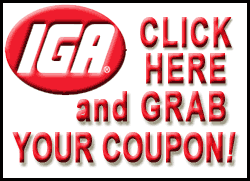 The injury-depleted Timberwolves, already missing point guard Ricky Rubio, Brandon Roy and Chase Budinger, didn't have small forward Kirilenko at their disposal either because of back spasms. But they learned several hours before the game that Rubio, recovering from torn ligaments in his left knee, was cleared by doctors for full-contact practices.
The lead changed hands four times in the fourth quarter before Paul's 15-footer put the Clippers ahead to stay at 86-85 with 4:33 to play. DeAndre Jordan swatted Howard's attempted layup out of bounds on Minnesota's next possession, bringing Billups back into the game.
Griffin hit a 21-footer, then made it 90-95 with a slam dunk off a bounced pass from Jordan, who rebounded Billups' missed 3-point shot. Jordan missed two free throws with 2:01 remaining, but made up for it with a three-point play off a fast-break dunk to give the Clippers a 93-88 advantage with 59 seconds left.
The Wolves cut it to 95-93 on a 3-pointer by Shved, who faked Matt Barnes into the first row of seats before putting up the shot. But Jordan responded with an alley-oop gunk on a lob from Billups with 16 seconds to go, and the Clippers locked it up with four free throws by Paul.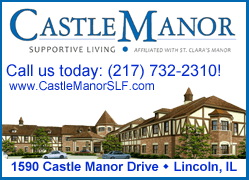 Paul navigated the Clippers to a 57-55 halftime lead with 11 points and six assists, one of them coming on Jordan's dunk in the final second. Los Angeles is 6-1 when he has 10 or more assists in a game, and 23-9 under those circumstances during the regular season since he joined the club in a trade with New Orleans.
Billups, who was replaced in the starting lineup at shooting guard by Willie Green for the Clippers' first 14 games, got their first basket on a 3-pointer from the top of the key 42 seconds after the opening top on an assist from Griffin. Billups scored seven points during his first stint on the court, which ended with 6:06 left in the opening quarter.
He averaged 15.0 points and 4.0 assists in 20 games last season with the Clippers after the Clippers claimed him when the New York Knicks waived him through the amnesty clause.
Los Angeles trailed by as many as nine points early in the second quarter before pulling ahead 38-36 with an 11-0 run. Lamar Odom, still struggling to get untracked since rejoining the Clippers as a free agent, capped the rally with an offensive rebound of Eric Bledsoe's missed jumper and a put-back dunk with 6:47 left in the half. In Monday night's loss, Odom played more than 19 minutes without attempting a field goal for the first time in his 14-year NBA career.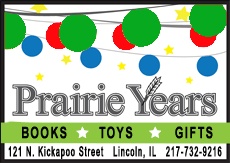 NOTES: Among the sellout crowd was Los Angeles Dodgers manager Don Mattingly and former Clipper Ron Harper. ... The Clippers outscored Minnesota 49-44 while Billups was on the floor. ... Clippers reserve G Jamal Crawford has converted a career-high 44 consecutive free throws since his last miss on Nov. 3. His previous best streak was 37 last April while playing for Portland. ... Love's 117 career double-doubles are the most among active players, one more than the Lakers' Dwight Howard and six more than Griffin, who is third on that list. ... Green, who averaged 18.4 minutes and 6.4 points in his 14 starts during Billups' absence, spent the entire game on the bench.
[Associated Press; By JOE RESNICK]
Copyright 2012 The Associated Press. All rights reserved. This material may not be published, broadcast, rewritten or redistributed.