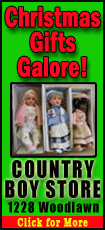 Bradley became the first player to win a major using the belly putter when he rammed in a 35-foot birdie putt on the 17th at Atlanta Athletic Club in 2011 during a remarkable comeback. It was in the news conference after the PGA Championship that Bradley spoke about a number of players on the Nationwide Tour who were using belly putters. The next year, Webb Simpson and Ernie Els won majors with a belly putter.
The U.S. Golf Association and Royal & Ancient, who announced Wednesday a proposed rule that would ban anchoring the club to the body, said the major champions were only part of what got their attention. Mike Davis of the USGA and Peter Dawson of the R&A both spoke to a spike in number of players using such putting strokes, how it trickled down to younger golfers, and their concern that the stroke was taking too much of the skill out of the game.
Players could still use a broom-handle or belly putter -- as long as it is not pressed against their body to create the effect of a hinge.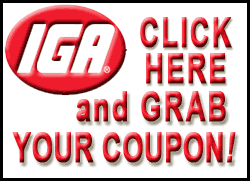 "We believe a player should hold the club away from his body and swing it freely," Davis said. "Golf is a game of skill and challenge, and we think that's an important part of it."
What's next?
As for the rule, the governing bodies will take comments over the next three months to see if it needs to be changed, scrapped or whether the proposal is fine the way it is. Then, it would be approved by the organizations, though it would not take effect until 2016.
What's next for Bradley?
"I'm going to have to really in the next couple of years figure out a way that's going to be best for me to putt," Bradley said.
He might end up shaving a few inches off the putter so the stroke is similar, except that it doesn't press against his stomach. Fred Couples has a belly putter that rests against his stomach, but the butt of the club moves freely. It is not hinged. Couples was not sure if that would be legal under the new rule, though he could just imagine the number of phone calls if he was shown on TV using that stroke.
Then again, the odds of the 53-year-old Couples even playing the Champions Tour in 2016 was enough to make him laugh.
U.S. Open champion Webb Simpson already has been using a short putter while at home, and he said he would continue to make the transition and go to the conventional putter when he feels comfortable with it. Bradley has been using a belly putter since he was at college, and he laments the five years of practice with it going to waste.
"Who knows? Maybe there's some way to putt better," Bradley said. "I see myself finding a way to putt."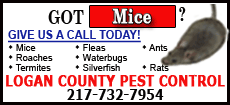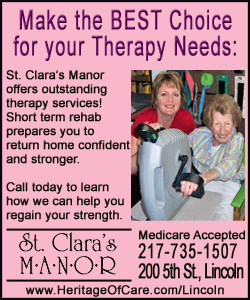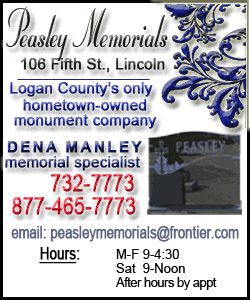 Bradley and Simpson are in a difficult spot, for neither wants to look like a group of dissenters. Both said they have respect for the USGA and R&A, and Bradley wanted to make that clear Wednesday at Sherwood Country Club when he said, "I do understand the USGA is trying to protect the game. I knew they're not doing something maliciously to hurt me or other guys."
But this already is shaping up to be a divisive issue, from industry leaders worried about the growth of golf to players who have been using these putters for years.
Carl Pettersson of Sweden and Tim Clark of South Africa have used broom-handle putters all their careers, and they have talked about a possible legal recourse. Neither could be reached for comment. Pettersson was in South Africa for the Nedbank Challenge and did not return a phone call.
"Any competitive player likes to have an extra advantage," Matt Kuchar said. "I think you're going find anyone using the short putter is glad, and anyone using the belly putter or long putter is not happy."
Kuchar used a mid-length putter that rested against his left arm when he won The Players Championship. That style is OK.
Couples wasn't sure golf needed such a rule. His argument is that if the anchored stroke was that much of an advantage, everyone would be using it. He somehow managed to work Rick Barry of the Golden State Warriors into the conversation.
He referred to him as one of the greatest free-throw shooters in NBA history, famous for his underhand shot at the foul line.
"Do you see other guys copying him?" Couples said. "Is Keegan Bradley the best putter on tour? Is Webb? So it's a look. They can say all they want, but it's a look. An advantage? You think guys out here are dumb? What's an advantage? You would think if this was such an advantage, everyone would be using it."
None of the top 20 players on the PGA Tour's most reliable putting statistic used an anchored putting stroke.
"In my opinion, they haven't screwed up golf yet, and I don't think this will screw it up," Couples said. "But I feel bad for Keegan Bradley, because I'll tell you what: If they banned it tomorrow and we played a tournament, I think I'll be a better player than Keegan. And I don't think that's fair."
In the meantime, the World Challenge gets under way Thursday as the final event of the year for Woods, and the last chance for this 18-man field to earn ranking points. Some will go to the Shark Shootout next week in Florida. The others won't be seen again until next year, either in Hawaii or the desert.
The anchored putting stroke will come again. The debate most likely won't end anytime soon.
[Associated Press; By DOUG FERGUSON]
Copyright 2012 The Associated Press. All rights reserved. This material may not be published, broadcast, rewritten or redistributed.