Nate Robinson came off the bench and added 14 points and six assists for Chicago, and fellow reserve Jimmy Butler scored a career-high 13, including 9-of-10 shooting from the free throw line.
Joakim Noah chipped in 13 points, 10 rebounds, five assists and three blocks as Chicago avoided its first three-game losing streak at the United Center since dropping five straight from March 1-19, 2010.
Shawn Marion scored 18 points for Dallas, which shot just 35 percent to lose for the eighth time in its last 11 games.
The Mavs (7-9), who had won 21 of its last 27 overall against Chicago, dropped to 2-6 on the road.
Both teams were coming off difficult losses. Chicago blew a 27-point third-quarter lead in a 93-92 loss to Milwaukee on Monday, while the Mavericks lost 100-98 at Philadelphia on Tuesday when O.J. Mayo missed a pair of free throws with 2.7 seconds left in the game. The Bulls had a 78-51 lead in Monday's loss before the Bucks broke off a game-changing 31-4 run.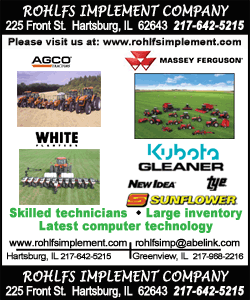 Dallas closed within six with 2:30 to go in the third Wednesday but after a timeout, Deng buried a 3-pointer and Robinson scored on a drive to give Chicago its biggest lead, 77-56.
The Bulls staved off another round of drama in the fourth, pushing the lead to as many as 29 and never fewer than 17.
The crowd roared to life in the closing minutes as Chicago neared 100 points, meaning a free sandwich for everyone in attendance. Nazr Mohammed's dunk did the trick, eliciting a huge roar from the remaining fans.
The Bulls closed the first quarter with a 9-2 run and led by a point even though Dallas shot 55 percent from the field. Deng scored 12 points in the period, while Dominique Jones racked up six points and three assists for the Mavericks.
Chicago's reserves keyed a second-quarter spurt to open up the game. After Rodrigue Beaubois' 3 cut the lead to 31-28, Chicago went on a 13-0 run and outscored Dallas 18-2 over the next 4:40.
Robinson keyed the spree with 10 points and four assists in the period. The Bulls outscored the Mavericks 16-4 from the line in the first half, getting whistled for just four fouls to Dallas' 13. Chicago led by as many as 19 in the quarter and was up 58-42 at the break, led by Deng's 14 points. Marion led Dallas with 12 points.
Dallas leading scorer Mayo was held to a season-low four points on 2-for-9 shooting. He entered the game averaging 20.8 points and had scored in double digits in each of the Mavs' first 15 games.
NOTES: Mavericks G Darren Collison was inactive because of a sprained right middle finger. The point guard has struggled recently in his first season with Dallas, shooting 35 percent over his last seven games and averaging 3.0 turnovers per contest. Collison started 14 of Dallas' first 15 games, coming off the bench for the first time this season in Saturday's loss to the Philadelphia 76ers. He has been replaced in the starting lineup by third-year point guard Dominique Jones. ... Both teams took the floor with its best players still rehabbing from knee surgery. Neither Chicago's Derrick Rose (left knee) nor Dallas' Dirk Nowitzki (right knee), both former NBA MVPs, were at the game. . Mayo is averaging 24.3 points on 52-percent shooting at home, but just 15.3 points on 40.6 percent shooting on the road.
[Associated Press; The Associated Press]
Copyright 2012 The Associated Press. All rights reserved. This material may not be published, broadcast, rewritten or redistributed.