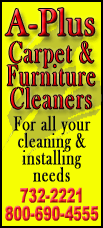 Waterfowlers are a passionate bunch, because there's magic to that. Gunning for ducks and geese is something that's definitely in our blood. I count myself as one of the crew, even though I can't get out waterfowling as much as I want to, and a lot of my hunting takes place in fields versus water. But I will always love the experience and that special feeling of anticipation on the water just before sunrise.

The feeling is greatest when everything is just right, and that only happens when you've prepared things properly. Perfection is in the details, which starts with your duck boat and what you put in it.

The first consideration is the boat itself. Is it well-suited for your hunting situation? For example, if you hunt big water like I usually do in Minnesota, where the wind can whip up big rollers in an instant, it's critical to success and safety that the boat can handle it. This means hunting from a deep-V hull design that can take the waves. If you hunt solo or with one other hunter, a 14-footer is ideal. With three to four hunters, then upping to a 16 is best. In marshes and backwaters, a mod-V or flat-bottom boat is preferred for its shallow draft and ability to get into skinny water where puddle ducks like to loaf and feed.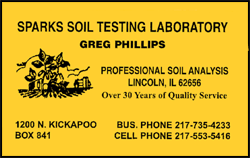 Whatever hull fits your application, one thing applies to all boats -- and that is dependable power. I see so many duck hunters who have old, abused outboards on their duck boats. They put the "junker" on there, while a superior engine is reserved for the fishing boat. This just isn't right, because if there's an outdoor pursuit that demands the finest power, it's duck hunting. Think about it: Duck hunting is synonymous with cold weather and cold water. Often freezing conditions. And, hunters routinely have big bodies of water all to themselves. Which is great for hunting, but if you get in a jam and need assistance from another boat, there's nobody around to help you like there typically is while summer fishing on a busy lake.
So if you're as passionate about waterfowling as I am, insist on equipment you can count on. My duck boat has an Evinrude E-TEC 15 horsepower on it. There isn't a cold-blooded bone in its body, so I know it's going to crank right up and perform whether it's 60 degrees on opener or subfreezing during the late season. Another reason it's a perfect choice for waterfowlers is because E-TEC doesn't require winterization followed by hibernation. When the weather gets below freezing, you can "winterize" it right at home with a simple push-button process after your hunt. Then get up the next morning and fire it right up without fear of freeze-up. With other engines, once they're winterized, they're out of commission until spring.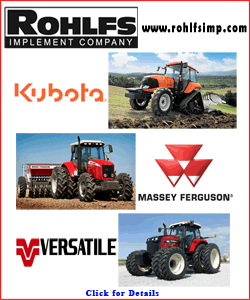 Some other boat considerations for successful waterfowling are concealment and storage. Effective boat camouflage is essential to cheating the keen eyesight of wary ducks and geese. Even small worn spots in painted aluminum can send unnatural glints skyward and spook ducks. So whether you camouflage with paint, camo tarps or full enclosures, make sure your concealment is complete. I always like to bend natural cover into the inside of the boat too, because having real vegetation incorporated into your man-made camo can make a real difference.
Several boats today are made specifically for waterfowling, complete with lockable, watertight gun lockers and gear boxes. We don't all have the luxury of having a boat like that. I know I don't. But a good waterproof, heavily padded gun case will protect your expensive shotgun just as well. And a big travel cooler with a secure lid latch, all painted with dead-grass paint, is an affordable and useful dry box for shells, calls, extra clothes and other essentials.
Remember to plan for worst-case scenarios whenever you load your boat for duck hunting. Of course you'll need legal PFDs, and you should wear one at all times. Keep a spare prop and a tool kit on board for potential pitfalls. Additional safety equipment includes a first-aid kit, emergency whistle, cellphone, bright flashlights, a fire extinguisher, anchor, push-pole and paddle, hand-held GPS, and extra clothes including rain gear. The weather can change on a dime during duck season, and preparedness can make all the difference in the world.

I hope you have a fine waterfowl season and that you stay safe, shoot straight and thoroughly enjoy the magic of waterfowling with family and friends. So here's to wishing you whistling wings over your boat...
Good hunting!
[By BABE WINKELMAN]
Babe Winkelman is a nationally known outdoorsman. For more than 25 years he has taught people to fish and hunt. Watch his award-winning "Good Fishing" and "Outdoor Secrets" television shows on Versus, Fox Sports, Texas Channel and many local networks. Visit www.winkelman.com for air times where you live and check out Babe Winkelman on Facebook.