I'm supposed to be writing about Christmas, so I might lose everyone right off the bat by mentioning the recent election. It's over. Why bring it up when we are all just now breathing a sigh of relief? Even if our candidate didn't win, at least it we know the insane politics of 15-second sound bites, misquotations and obscene advertising budgets has been laid to rest for awhile.
But here I am digging it up already. I must be crazy. Here we are on the threshold of the most wonderful time of the year, and I'm still obsessing over the election. Well, "obsessing" might be too strong a word. Let's just say my mind is still reeling about how a president comes to power in a world ruled by the media.
Not having lived in days of yore, I can only surmise that the process of electing the United States of America's commander in chief must have been much different before the advent of the 24-hour news cycle and Facebook. These days, it seems, we are desperately seeking someone who knows how to play to the camera and toes the party line 140 characters at a time. Style trumps substance.
I suppose the argument could be made: "It's not the actual person; it's what they stand for that matters." After all, we wouldn't want the rest of the world to think that Americans are inarticulate, lazy slobs who spend all their free time parked on the couch watching "Pawn Stars" reruns. Of course we are going to elect someone with a measure of wit and eloquence. And it couldn't hurt if they happen to be a snappy dresser. Maybe this kind of "it doesn't matter who you are, but how you look" logic has a certain political appeal, but in the words of a wise friend, "it really burns my biscuits" when I hear people applying this kind of superficial reasoning to Christmas.
You see, I love Christmas. I love neighborhoods aglow with lights. I love the green of fresh-cut trees, the red of big beautiful bows and the gold of glittering ornaments. I love the music -- everything from "I Want a Hippopotamus for Christmas" to "It Came Upon a Midnight Clear." I love old cartoon classics about misfit reindeer, magic snowmen and confused little boys who just want to know what Christmas is all about. I love sharing good food with loved ones. I love shopping for just the right gifts, and I love the smiles they inspire when they shed their paper and Scotch-tape skins. Get it? I love the whole package.
But what I love most is The Story (not the movie "A Christmas Story," though I suppose I love that, too).
I love Christmas because it is The Story, the true story of how God is so crazy in love with people that He sends them a very precious Gift. In fact, He gives us the most extravagant Gift He could ever give: He comes to humanity as one of us.
Of course, you know as well as I do what spoiled children do to their toys -- break them and toss them aside. Wouldn't you know that's just what we did? We broke God, the precious Son, with an ugly cross. We spat in the face of the ultimate Gift of love and scorned the Giver.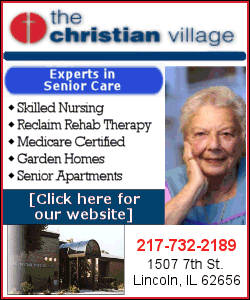 But even that couldn't stop His love. He proved it by walking away from death itself and even now patiently waits, hoping we will receive His Gift and love Him in return.
That's The Story. That's what makes Christmas special, but you'd hardly think so in such a shallow age.
Today, it's all about the show. Image is everything. It's not the person who counts, just what he stands for. And that's what Christmas is beginning to look a lot like. Words like "peace," "'love" and "joy" are carelessly tossed around every year about this time without a thought.
We try to leave out Jesus -- the person, the Gift, God with us -- and focus on what He stands for (i.e., "peace on earth" and "good will toward all men"). We miss the heart of The Story -- God came to us! God invaded our broken world and, in an ironic twist that only God could pull off, He let us break Him so He could fix what's wrong with us.
In this day of wars and rumors of war, love and joy and peace sound so wonderful. We wish them on each other every December, but we can't give them to each other because we don't have them to give. God came to us and brought love and joy and peace with Him. Before Jesus, this world didn't have them, and without Him we never will.
So, speaking as someone who loves Christmas, I offer you this simple phrase: Enjoy all the food, folks and fun the season has to offer. But remember this -- without Jesus Christ, the rightful King of the world, born to us so many years ago, there is no real hope for this hopeless world.
Someone said it so beautifully on the eve of Election Day: "No matter who is elected president, Jesus is still the King."
You don't have to wait for the eve of Christmas or the eve of the New Year or the eve of your dying day to pledge your allegiance to Him. Receive the Gift! Merry CHRISTmas!
Greg Wooten, Pastor
Lincoln Church of the Nazarene