He was a lot like Wednesday night's Big 10-ACC Challenge game between Illinois and Georgia Tech. I wish he could have described it. Now keep in mind, I am not suggesting a replacement for our own Brian Barnhart. I personally feel he is one of the best in the business, and we are blessed to have one of the top announcers in the country. I'm just saying that Wednesday night's game was so wacky, zany and strange, it would have fit Mr. King's style perfectly.

How wacky and strange was Wednesday night's game? Well, for starters the game was tied five times and the lead changed hands eight times. The Illini got up 6-2 early but then struggled for most of the rest of the first half as the Yellow Jackets were hitting lots of shots from distance. They led by as many as six points, and Illinois was slow to close out and ended up chasing the Ramblin' Wreck all over Assembly Hall.

If that wasn't bad enough, the Georgia Tech "bigs" were using and abusing the Illini post players. I thought they had set up a rent-a-mule shop in the paint on both ends of the court.
The Jackets outscored Illinois 26-16 in the paint and had a 30-20 advantage in points off the bench. Tech was led by Kammeon Holsey, who missed only one shot all night and finished with 14 points and four rebounds. Illinois didn't have much of an answer for him. Jason Morris also hit for double figures with 10 points and was joined by long-range sharpshooter Mfon Udofia, who also garnered 10 points.
Other strange occurrences on the night had to do with getting the shot clock corrected a few times. There were also some reffing discussions that created stoppages in play.
The bad thing about issues like these is that it really disrupts the flow and tempo of the game. It hurt Illinois a few times when they were on a run and could have pulled away. I guess you could say that it affects both teams, but I am just weighing in that I am not a big fan of the disruptions. Let 'em play and let's see what happens.
Probably the biggest star to emerge on the night was the Illini's Joseph Bertrand. He took over the game late and at times was the best player on the court. He helped turn around a 54-50 deficit and turned it into a 64-58 lead with 4:48 to play. Illinois was able to finish the job thanks to Bertrand. He finished with 15 points and three rebounds, but he saved Illinois by going on his own personal 10-point run to put the game out of reach as he led the Illini on a game-ending 21-4 run.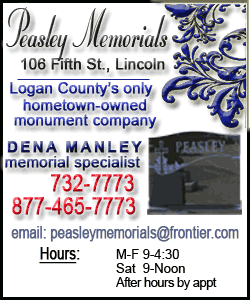 What was especially encouraging was the team's balance. You got great stat lines from your upperclassmen. Brandon Paul also had 15 points to go with seven rebounds and seven assists. D.J. Richardson hit some big shots on his way to 14 points, four rebounds and two assists, and Tyler Griffey continued his hot shooting and inspired play with 14 points and three rebounds.
What was additionally exciting was that Illinois kept coming at the Ramblin' Wreck with waves of production. Hats off to Myke Henry, who hit a big first-half 3 that finally gave Illinois some breathing room, and to Devin Langford, who gave seven quality minutes in the first half when the Illini were battling foul trouble. Nnanna Egwu also contributed six points and four rebounds and took a physical beating in the paint. He did block out some of the Jacket bigs to let other Illini corral the caroms. Tracy Abrams did not have one of his best games but settled down in the second half and finished with six points, four rebounds and five assists. In fact, the whole team settled down in the second half as they committed only two turnovers after throwing the ball away 12 times in the first stanza.
With the win, the Illini move to 8-0 and most assuredly should move up in the polls, hopefully into the top 20. But are they a top 20 team just yet? Probably not. But who cares. Enjoy it while you can.
This crazy, fantastic and amazing game allowed the Illini and the Big 10 to retain the Cup. Actually I am mixing my metaphors once again and my former English teachers are running for cover. In golf's version of the Big 10-ACC Challenge, called the Ryder Cup, the previous year's winner only needs a tie to retain the Cup. The reality is that some of our Big 10 brethren did not hold up their end of the bargain and the actual series ended in a 6-6 split. But I say the Illini held up their end and helped us hoist the Cup again.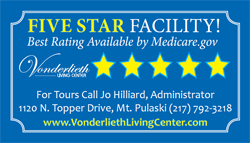 Since this was one of the craziest games I have personally witnessed in a few years, only one phrase really comes to mind: "Party on, dudes!"
[By JEFF MAYFIELD]
Respond to the writer at jmayfield@ctitech.com.