The Dow Jones industrial average rose 36.71 points to close at 13,021.82.
The stock market took a brief turn lower when House Speaker John Boehner said little progress was being made in budget talks in Washington. The Dow was up as much as 77 points in morning trading, turned negative as Boehner made his remarks at 11:30 a.m., then slowly recovered in the afternoon.
Investors were encouraged by several positive economic reports, including a higher estimate of third-quarter U.S. economic growth, an increase in home sales and a drop in claims for unemployment benefits.
After a meeting with Treasury Secretary Tim Geithner, Boehner told reporters that Democrats still haven't said which cuts they would accept to government benefit programs, suggesting a final budget deal remains a long way off. Republicans have said that they are open to increasing tax revenues as part of an agreement but only if they're accompanied by significant cuts to spending.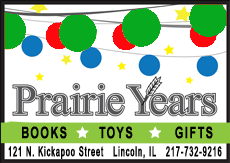 Investors have been closely watching the talks between the White House and Congress over the "fiscal cliff", a reference to sharp government spending cuts and tax increases scheduled to start Jan. 1 unless a deal is reached to cut the budget deficit. New developments in the talks have whipsawed the market.
"It's a headline-watching market with this fiscal cliff," said David Brown, chief market strategist of the investment research firm Sabrient Systems.
Brown says the ongoing negotiations are likely to cause the stock market to take sudden turns in the weeks ahead. "But things seem to be moving in the right direction," Brown said. "I don't think either party wants to get pinned with hurting the market or the economy."
In other trading, the Standard & Poor's 500 rose 6.02 points to 1,415.95. The Nasdaq composite index gained 20.25 points to 3,012.03.
In the market for government bonds, the yield on the 10-year Treasury note slipped to 1.62 percent from 1.63 percent late Wednesday.
Stock in Guess gained 55 cents to $25.81 after the clothing maker joined the ranks of companies pledging special dividends to shareholders before favorable tax rates on dividends expire at the end of the year. The clothing company said it will make a one-time payment of $1.20 per share on top of its regular quarterly dividend of 20 cents.