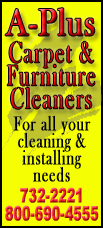 UPS said the remedies involve the small package delivery sector and "comprise the sale of business activities and assets, in combination with granting access to air capabilities," but didn't release any information as to how this could affect the deal financially.
UPS offered to buy the struggling TNT, Europe's second-largest delivery company, in May. It hopes to bulk up its European operations to compete with the biggest express company in Europe, Deutsche Post and its DHL arm.
In October, regulators said they were worried the UPS deal would lead to over-concentration in the sector, with the only other remaining large competitor FedEx Corp.