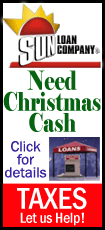 The North Carolina Utilities Commission and Duke Energy said Thursday the deal concludes the regulator's probe into whether the company misled the commission ahead of the merger approval. The commission had the power to reverse or alter its approval.
Hours after the merger was completed July 2, Duke Energy's board ousted Progress Energy CEO Bill Johnson, who was supposed to take over the combined company. It had promised to keep him in place throughout the 18-month process of merging the two Fortune 500 energy companies headquartered in North Carolina. The deal created the nation's largest electric company.
The state regulator and Attorney General Roy Cooper launched investigations that demanded several internal Duke documents and communications. The commission hired a former federal prosecutor to probe whether Duke Energy executives and board members were telling regulators that Johnson would head the combined company while secretly arranging to dump him. A Cooper spokeswoman said the attorney general's investigation will continue.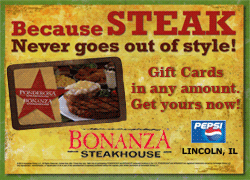 Johnson was hired earlier this month as chief executive of the Tennessee Valley Authority, the nation's largest public utility.
"This settlement agreement is an important step forward for the company because it resolves one of our key near-term priorities: bringing closure" to the commission's review, Rogers said in a statement. His retirement will take effect by Dec. 31, 2013.
Duke Energy now has 7.1 million residential and business customers in North Carolina, South Carolina, Ohio, Kentucky, Indiana and Florida. It did not name a replacement CEO immediately.
Duke Energy also required the regulator's approval to raise electricity rates for its 1.9 million North Carolina customers, a request the Charlotte-based company plans to file as early as February.
Rogers became president and CEO of Duke Energy after its 2006 merger with Cincinnati, Ohio-based Cinergy, which he had headed for 11 years. Rogers had planned to retire as Duke's CEO at the end of this year before the shakeup with Johnson.
When he took over as head of the combined companies, now called Duke Energy, his departure date was no longer set.
Johnson issued a statement wishing Rogers, the company and its employees well. Energy watchdog Jim Warren called the settlement deal a sell-out by regulators and pleaded for Cooper to stand up to the company.
"There's very little in this deal for the public," Warren said. "Don't buy the spin that the deal somehow penalizes CEO Rogers."