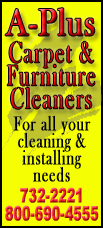 Exxon Mobil spokesman Alan Jeffers said the company has a retirement age of 65 and Humphreys will reach that age around his retirement date.
The company waived the retirement standard for former CEO Lee R. Raymond, who reached 65 in 2003 but stayed on until the end of 2005, when he was succeeded by current CEO Rex W. Tillerson, now 60.
Shares of Irving, Texas-based Exxon Mobil Corp. rose 15 cents to $88.25 in afternoon trading.
Humphreys earned a bachelor's degree in industrial engineering from Oklahoma State University and an MBA from the University of Pennsylvania's Wharton School. He joined Exxon in 1976 and held a succession of finance jobs in U.S. and international operations.