The four other finalists: "This Is How You Lose Her," by Junot Diaz; "A Hologram for the King," by Dave Eggers; "The Yellow Birds, by Kevin Powers; and "Billy Lynn's Long Halftime Walk," by Ben Fountain.
"This was a tough crowd!" Erdrich, who runs Birchbark Books in Minneapolis, wrote in a recent email about her competition.
Erdrich didn't mention her own novel, "The Round House," but another author-bookseller took care of that. Ann Patchett, the writer who founded Parnassus Books in Nashville, says she has been recommending Erdrich's story of a boy seeking his mother's rapist well before the award was announced in mid-November.
"I read the book really early on, and I've thought about it every single day since," Patchett said. "It's dark, funny, complex and very, very moving."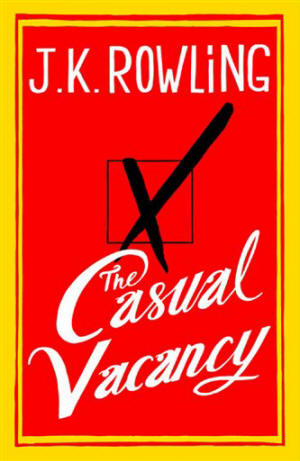 Patchett had several other suggestions, from Jon Meacham's biography "Thomas Jefferson: The Art of Power," a pick she thinks ideal for men; to Maile Maloy's "The Apothecary" for middle schoolers. She also loved J.K. Rowling's first grownup novel, "The Casual Vacancy," a feeling she made clear in October when she interviewed the "Harry Potter" author on stage at Lincoln Center in Manhattan.
Erdrich also cited the illustrated edition of Edmund de Waal's "The Hare With Amber Eyes," writing that "it feels lustrous in hand, orderly, pleasing. This is what a book should be."