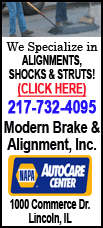 In a tribute to classic fare such as "Rudolph the Red-Nosed Reindeer," the "SpongeBob SquarePants" crew has been re-imagined as puppets and put through their comedy paces for stop-motion photography.
The story line as dreamed up by Tom Kenny, the voice of SpongeBob, and his musical collaborator Andy Paley: The denizens of Bikini Bottom are suddenly rude because of exposure to jerktonium, a plot by naughty Plankton to get on Santa's (voiced by guest star John Goodman) nice list.
Plankton "wants to put everyone on their worst behavior when they should be on their best behavior, and zany mayhem ensues," Kenny said.
"It's a SpongeBob Christmas!" debuts 9:30 p.m. EST Friday on CBS, followed by an encore on the show's home network, Nickelodeon, at 7:30 p.m. EST Sunday, Dec. 9.
The first-time foray into stop-motion is a welcome change for the 13-year-old "SpongeBob," Kenny said.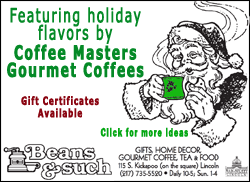 "It's fun that after all these years we can still do stuff that's a little different. It's like reinventing the wheel a little bit -- if you can refer to a square character as a wheel," he added, unable to resist the quip.
The actor looks back fondly on childhood memories of "Rudolph" from the Rankin-Bass studio and other stop-action projects. Even the TV commercial that put Santa on an electric razor subbing for a sleigh gets a Kenny shoutout.
Asked if young viewers might be fazed by seeing the familiar characters in a new guise, Kenny mulled the question before rebutting it.
"The characters act the same, the recording process is exactly the same. Our job is exactly the same. ... There's still plenty of the animated mayhem and anarchy that happens in the 2-D version of the show."
Screen Novelties, the Los Angeles studio that produced the Christmas special, made a feast out of the job. In just one of their inventive approaches, filmmakers used fruit-flavored cereal to create a coral reef.
"I came to the studio and they had hundreds of boxes of cereal open and were hot-gluing it together," Kenny recalled.