5 films you can bank on about the financial crisis
By AP's Christy Lemire

Send a link to a friend
[November 30, 2012] LOS ANGELES (AP) -- "Killing Them Softly" is a stylish and violent dark comedy about low-level gangsters and thugs, set squarely within the U.S. economic collapse of autumn 2008. In rather heavy-handed fashion, it suggests that the mob functions as a microcosm of American capitalism. Thankfully, Brad Pitt is there to keep it from going under.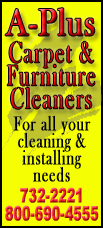 A lot of movies have tried to get their arms around this complicated topic that affected every single one of us in some way. Here's a look at five that did it successfully:
"Inside Job" (2010): Winner of the Academy Award for best documentary feature, director Charles Ferguson's film accomplishes the difficult task of taking an unwieldy subject and making it accessible to a wide audience. You don't have to know the difference between a credit default swap and a collateralized debt obligation to feel enraged all over again. Still, it's a daunting topic, but with the help of user-friendly graphics and Matt Damon's narration, Ferguson breaks down the meltdown into digestible terms without ever condescending. At the same time, he's managed to make a potentially dry, headache-inducing subject cinematic: "Inside Job" is gorgeous to look at, shiny and crisp with gleaming cinematography.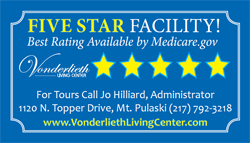 "The Queen of Versailles" (2012): David and Jackie Siegel are just like us. When the economy collapses, they're forced to lay off employees, face foreclosure on their house and start shopping for their eight kids at Wal-Mart to save money. Except the Siegels are an elderly time-share mogul and his much-younger trophy wife who were in the midst of building their dream home: a 90,000-square-foot palace that would have been the biggest house in America. Documentarian and photographer Lauren Greenfield just happened to be there to capture it all, and she never mocks them. The Siegels' lifestyle is still outrageous, but the sensation of panic they experience and the strain it puts on their marriage are relatable, turning "The Queen of Versailles" from a frothy escape into a sobering reality.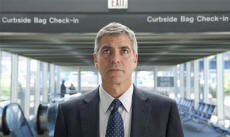 "Up in the Air" (2009): Walter Kirn's novel, which inspired Jason Reitman's film, came out in 2001 -- long before the country's economic collapse. But the story of a guy who jets across the country laying off employees took on a whole new relevance afterward. It felt especially poignant with the inclusion of real-life people who agreed to go on camera to discuss having recently lost their jobs in the recession. But the star of this six-time Oscar nominee, of course, is George Clooney as the charismatic, efficient and perpetually on-the-go Ryan Bingham. Anna Kendrick and Vera Farmiga are both excellent in supporting roles as the very different women who share his journeys.