"I actually had to learn what an Oscar was," Quvenzhane said over a lunch of fried shrimp and crawfish at the 9-year-old's favorite seafood restaurant in her hometown of Houma, La., about 60 miles southeast of New Orleans.
Quvenzhane -- pronounced Kwuh-VIN-juh-nay -- said she was shown a picture of what an Oscar looks like and came up with a nickname: "I call him 'the golden man,'" she said, crossing her arms across her chest emulating the posture of the iconic statue.
If given the opportunity to go to the Oscars, Quvenzhane certainly knows what to expect. The fourth-grader has walked many red carpets since "Beasts" first premiered at the Sundance Film Festival, where it won a grand jury prize, and then played at the Cannes fest, where the film took the Camera d'Or prize.
Quvenzhane, who had never acted before and doesn't watch much television, said she didn't know who Susan Sarandon was when the actress presented her with a New Hollywood Award in Beverly Hills last month. Nor did she know Ben Affleck and Kerry Washington when the actors congratulated her at another ceremony.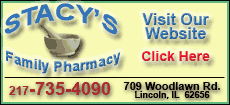 "I'm just like, OK I got an award, nice to know. And then I just go back to what I do," she said.
In the bayou town of Houma, that means cheerleading and school, where her favorite subject is math. It also means being picked on by her two older brothers and spending Halloween dressed in an orange and black tiger costume, roasting hot dogs and marshmallows with her friends and family.
"I'm just normal," she said. "I'm just this girl who always fights with her brothers, like normal, always tackles the big dog that's always in the house, like normal."
She's the youngest of four children -- ages 9 to 19 -- to a teacher mom and truck driver dad who have been married for 20 years. During the "Beasts" publicity run, her mom has been traveling with her while her dad stays behind with the couple's other children -- two sons, and a daughter in college.
"We're still us," said her mom, Qulyndreia (Kwah-LIN-dree-uh) Wallis. She said being a teacher has helped keep Quvenzhane on track with her studies while traveling, and her family's distance from the entertainment industry has made it easy to keep their youngest child grounded.
"This is all still so new to us, so we are totally on the outside," Wallis said. "We just go with the flow."