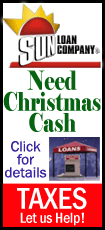 A court hearing is scheduled Friday in U.S. District Court in Sacramento on the request by four counselors who practice so-called "reparative therapy" and two families who say their teenage sons were helped by and want the treatment.
The first-of-its-kind law signed by Gov. Jerry Brown in October is set to take effect Jan. 1. It would prohibit licensed therapists from engaging in psychological techniques that aim to change the sexual orientations of underage clients.
Lawyers for the state argue the ban is appropriate because it seeks to protect people from a practice condemned by mainstream mental health associations.
Copyright 2012 The Associated Press. All rights reserved. This material may not be published, broadcast, rewritten or redistributed.