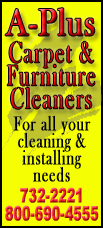 CHP officials say Antonio Zamora of Modesto was driving 30 to 35 mph around 4:40 a.m. Thursday when he experienced the sneezing attack that caused the collision at the used car lot in San Leandro.
Officer Daniel Jacowitz says no one was injured, but 10 cars and trucks were damaged.
Jacowitz says the 42-year-old Zamora wasn't cited, and investigators don't believe drugs or alcohol were involved.
Copyright 2012 The Associated Press. All rights reserved. This material may not be published, broadcast, rewritten or redistributed.