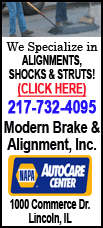 The 938 children here all saw their parents die. The 97 grandparents saw their middle-aged children die. But put together, the bookend generations take care of one another.
UNAIDS says that as of 2011 an estimated 23.5 million people living with HIV resided in sub-Saharan Africa, representing 69 percent of the global HIV burden. Eastern and southern Africa are the hardest-hit regions.
Saturday is World AIDS Day.
Nyumbani is currently planting tens of thousands of trees for the fourth straight year in the hopes that the village will soon harvest the hardwood and become self-sustaining.
[Associated Press; By JASON STRAZIUSO]
Copyright 2012 The Associated Press. All rights reserved. This material may not be published, broadcast, rewritten or redistributed.