Five interceptions for the first time in his career.
The end of his NFL-record touchdown streak.
And a timing mistake that cost the Saints dearly.
The Falcons raced to a 17-0 lead, then turned to their defense to make it stand up. The result was a 23-13 victory Thursday night that pushed Atlanta to the brink of a division championship and may have finished off the Saints' fading hopes.
"Five interceptions against one of the greatest quarterbacks ever to play the game," said Falcons cornerback Dunta Robinson. "That's an amazing feeling."
Brees had thrown a touchdown pass in 54 consecutive games, eclipsing Johnny Unitas' longstanding record earlier in the season.
"I can't lie," said safety William Moore, who had two of Atlanta's interceptions. "We didn't even know about it."
All the Falcons (11-1) cared about was beating their biggest rival and a nemesis in recent years. New Orleans (5-7) had won four in a row and 11 of 13, the bitter feelings in the series epitomized by the reception the Saints got at the Atlanta airport.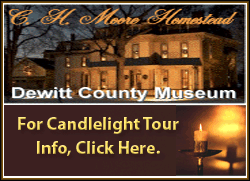 Their bus was pelted by eggs.
Brees looked like he was playing on egg shells at the Georgia Dome.
"That's the first time that's ever happened to me, so that's extremely disappointing," he said. "I pride myself on being a good decision-maker and not someone who will be a detriment to the game."
Michael Turner scored on Atlanta's opening possession, Tony Gonzalez hauled in a touchdown pass from Matt Ryan, and Matt Bryant booted three field goals, including a 55-yarder.
The defense did the rest. Thomas DeCoud, Sean Weatherspoon and Jonathan Babineaux also had interceptions, and another pick by Corey Peters didn't count because of a penalty. The performance was even more impressive considering the Falcons' best cover cornerback, Asante Samuel, left the game in the first quarter after aggravating a right shoulder injury.
"We got the monkey off our back," DeCoud said.
The Falcons will clinch the NFC South with a month to go if Tampa Bay loses at Denver on Sunday.
Brees threw an apparent scoring pass to Darren Sproles late in the first half, but it was nullified by a penalty. Then, with 12 seconds remaining in the half, Brees dumped a pass over the middle to Sproles with no timeouts. He was wrapped up at the Atlanta 3 and the clock ran out before the Saints could spike the ball to try a field goal.
A rookie-like mistake.
"Honestly, I thought we had more time than we did," Brees said. "The last time I remember, we had 17 seconds. ... But it was down to 7 when I looked up after the completion. That wasn't enough time to get the spike. That's on me."
Another possible TD pass went through the hands of Lance Moore early in the third, forcing the Saints to settle for a field goal that made it 17-10.
Four days earlier, Brees had two passes picked off and returned for touchdowns in a loss to San Francisco.
This one was even worse. He finished 28 of 50 for 341 yards but had a rating of just 37.6, the third-lowest off his career.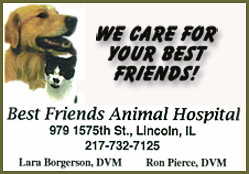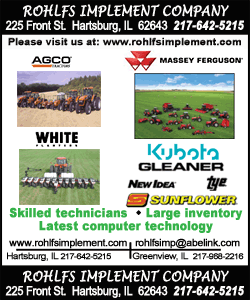 After winning so many close games, the Falcons started this one as if they were intent on routing the only team to beat them this season. New Orleans knocked off Atlanta 31-27 at the Superdome on Nov. 11, the bright spot in a tumultuous year that was marred by a bounty scandal and a season-long suspension for coach Sean Payton.
Ryan completed a pass on the first play from scrimmage before turning it over to a running game that has struggled most of the season. Turner burst around right end for a 35-yard gain. Jacquizz Rodgers broke off two straight 14-yard gains. Finally, it was Turner going in standing from 3 yards out, giving Atlanta a quick 7-0 lead.
That was Turner's 58th touchdown in five seasons with the Falcons, breaking the team record he had shared with Terance Mathis.
Atlanta struck again in the opening minute of the second period. Ryan threw a 17-yard touchdown pass to Gonzalez in the back of the end zone, taking advantage of the matchup with their former teammate, linebacker Curtis Lofton.
Brees' second interception, this one a sloppy pass behind running Chris Ivory that deflected into the arms of Weatherspoon, set up Bryant's 45-yard field goal for a 17-0 lead.
Then, suddenly, the game completely changed.
For the rest of the second quarter and most of the third, the Saints totally dominated. Mark Ingram scored on a 1-yard run, capping an 11-play, 80-yard drive.
After squandering that long drive at the end of the half, Brees got the ball to start the third quarter and went back to work. He made a couple of nifty moves to avoid sacks, completing six passes on an 83-yard drive consuming 15 plays and more than 6 1/2 minutes. But the Falcons held again, forcing Garrett Hartley to boot a 21-yard field goal that cut it to 17-10.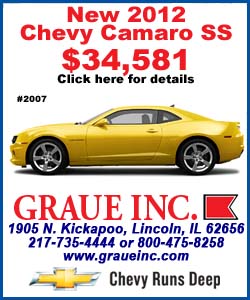 Hartley connected from 52 yards on the Saints' next possession to make it even closer.

The Falcons failed to pick up a first down on five straight possessions, a stretch in which the Saints had a 289-30 lead in total yards and a staggering 18 first downs.

But the Atlanta defense kept coming through when it counted.

Late in the third, Brees rolled to his right and threw over the middle. Moore stepped in front of the receiver and returned it to the New Orleans 41. Ryan connected on first-down throws to Gonzalez and Roddy White to set up Bryant for a 29-yarder that extended the lead back to a touchdown.

Moore made another pick in the closing minutes to seal the victory.

NOTES: Brees had two previous games with four interceptions. ... Turner ran 12 times for 83 yards. ... Lance Moore of the Saints hauled in 11 passes for 123 yards.

___

Online: http://pro32.ap.org/poll and http://twitter.com/AP_NFL

[Associated Press; By PAUL NEWBERRY]

Follow Paul Newberry on Twitter at http://twitter.com/pnewberry1963.

Copyright 2012 The Associated Press. All rights reserved. This material may not be published, broadcast, rewritten or redistributed.