The deal would keep the All-Star third baseman under contract with the Mets through the 2020 season, when he will be 37.
Without a new contract, Wright would be eligible for free agency after next season. Last month, the Mets exercised his $16 million option for 2013. So the new agreement would add seven years and $122 million, according to WFAN, which broadcasts Mets games.
Team spokesman Jay Horwitz declined to comment.
Wright batted .306 with 21 homers and 93 RBIs last season as the Mets finished fourth in the NL East at 74-88. He also had a .391 on-base percentage to go with 41 doubles and 15 stolen bases.
A homegrown fan favorite and the face of the franchise, Wright is the club's career leader in several major offensive categories including hits, RBIs, runs and walks.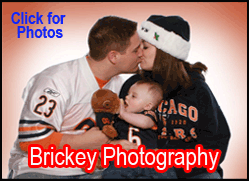 His teammate, Johan Santana, signed a $137.5 million, six-year contract with New York after being acquired in a trade from Minnesota before the 2008 season.
Mets general manager Sandy Alderson had said that signing Wright and reigning Cy Young Award winner R.A. Dickey to multiyear deals were his top priorities this offseason.
Alderson, however, would not rule out trading Dickey in a deal that could upgrade the roster.
Selected with the 38th overall pick in the 2001 amateur draft, Wright made his Mets debut in July 2004 and quickly secured the job at third base -- a trouble spot for the team throughout its colorful history.
Wright has made six All-Star teams and won two Gold Gloves, compiling a .301 career batting average with 204 home runs and 818 RBIs in 8 1/2 major league seasons. He has often expressed his desire to play his entire career with the Mets.
Wright, who had a base salary of $15.25 million this year, appears poised to sign a contract comparable in total compensation to the big deals handed out this year to star third basemen Evan Longoria and Ryan Zimmerman.
Longoria agreed Monday to a $136.6 million, 10-year contract with Tampa Bay that adds six guaranteed seasons and $100 million to his previous deal. It includes a team option for 2023 that could make the agreement worth $144.6 million over 11 years.
Zimmerman, a friend of Wright's since they grew up playing youth baseball together in Virginia, signed a deal with Washington in February that guaranteed him $126 million for eight seasons, with a club option for 2020.
Copyright 2012 The Associated Press. All rights reserved. This material may not be published, broadcast, rewritten or redistributed.