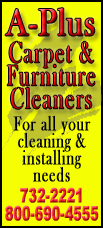 An upset? Sure, but Butler did play in consecutive NCAA championship games a couple years ago, so it wasn't totally surprising.
In fact, it wasn't even the most remarkable thing that happened in Maui.
Here's a look at the unexpected twist at Maui and some of the other early-season surprises in college basketball so far:
___
Illinois wins in Maui: The Maui Invitational typically has one of the most talented fields of any tournament all season, with a list of recent champions that includes Duke, North Carolina, UCLA and Connecticut. Add the Illini to that list. A team that missed the NCAA tournament for third time in five seasons after an ugly collapse last year, Illinois was expected to be in rebuilding mode under new coach John Groce. After beating Hawaii on a buzzer-beater, the Illini turned the Maui Invitational into a walkover, beating Southern California, Chaminade and Butler by double digits to cruise to a title few expected them to win.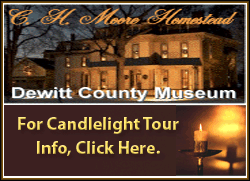 ___
UCLA: The Bruins had a disappointing start to last season and lost one of their key players when Reeves Nelson was dismissed from the team. It's starting to feel like 2011 all over again in Westwood. UCLA opened the season No. 13 in the AP preseason poll and got good news when the NCAA cleared prized recruit Shabazz Muhammad to play by the fourth game. The past couple of weeks haven't gone so well. The Bruins needed overtime to beat UC Irvine by one at Pauley Pavilion on Nov. 13, then lost Cal Poly -- yes, Cal Poly -- at home by two. Worse yet, junior guard Tyler Lamb said last weekend that he's transferring to another school to get more playing time and center Joshua Smith announced on Wednesday that he's quitting the team. UCLA needs to get it straightened out soon or coach Ben Howland could be out of job.
___
Memphis in the Bahamas: Another year of preseason hype for the Tigers and another year of struggling to live up to them. Memphis was ranked in the Top 25 preseason poll for the third straight season and was considered the favorite to win Conference USA in their final year in the league. Coach Josh Pastner has been criticized for not being able to lead the Tigers to a win in the NCAA tournament and has taken more heat for their nearly winless run through the Battle 4 Atlantis tournament in the Bahamas. Memphis opened with predictable wins over North Florida and Samford, but suffered a 13-point loss to Virginia Commonwealth in the first round of the Battle 4 Atlantis. The Tigers followed with a loss to Minnesota and needed a tight win over Northern Iowa to keep from coming home without a win in the Bahamas. Chances are Memphis will turn it around and get back to the NCAA tournament, but 3-2 is not how the Tigers envisioned starting the season.
___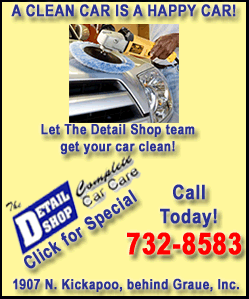 Jahii Carson. We know, the Arizona State redshirt freshman was touted as one of the nation's best newcomers. Still, it would have been hard to predict the impact he's had on the Sun Devils. A 5-foot-10 point guard who's not exactly bulging in the biceps, Carson has been dominant at times, blowing past defenders with his quick first step and exploding to the rim with his bouncy legs. Playing with a confidence that belies his age, Carson looks like he's been at Arizona State for six years, not six games. He leads the Sun Devils with 19 points and 5.5 points per game, and became the fourth freshman in school history to score 30 in a game when he hit that mark against Creighton in the Las Vegas Invitational last weekend. The national spotlight is starting to shine in his direction and it's likely to get brighter.
___
Boise State beats Creighton: The Broncos are known more for their football program and were coming off a 13-17 season in 2011-12. Boise State opened this season 4-1 -- its only loss was by four to Michigan State -- but still wasn't expected to beat Creighton and its All-American, Greg McDermott. The Bluejays opened the season in the Top 25 and went into Wednesday's game ranked 11th after a pair of impressive wins over Wisconsin and Arizona State at the Las Vegas Invitational. Boise State went right at the Bluejays in Omaha, Neb., Wednesday night, beating them 83-70 after Derrick Marks scored a career-high 35 points, including 18 straight in the second half. It was arguably the Broncos' biggest upset as a program and their first road win over a ranked opponent since 2005. It also was Creighton's first regular-season November home loss since 1989.
___
Jack Taylor's 138 points. Grinnell has been known to use its gimmicky offense to help players score in bunches, including Griffin Lentsch's 89 points a year ago against Principia. But what Taylor did was stunning, no matter how he did it. A 5-foot-10 sophomore guard, he hoisted shots like he was playing pop-a-shot, obliterating the NCAA single-game scoring record -- one that had stood since 1954 -- by 25 points. Taylor put up a ridiculous 108 -- one every 20 seconds -- including an are-you-kidding me 71 from 3-point range, making 27. His record night drew attention across basketball and beyond, earning him praise from NBA players like LeBron James, Carmelo Anthony and Kobe Bryant, along with appearances on national morning shows. It's doubtful anyone saw that one coming.
[Associated Press; By JOHN MARSHALL]
Copyright 2012 The Associated Press. All rights reserved. This material may not be published, broadcast, rewritten or redistributed.