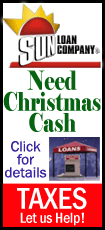 The UCI says the panel will meet in London from April 9-26, and report by June 1.
The UCI asked Court of Arbitration for Sport board president John Coates to help create an independent commission to investigate suspicions raised by the U.S. Anti-Doping Agency's damning report into widespread doping by Armstrong's teams during his seven Tour de France victories.
The governing body denies claims it covered up suspicious samples from Armstrong and took cash in exchange.
UCI President Pat McQuaid says selecting the panel "demonstrates clearly that the UCI wants to get to the bottom of the Lance Armstrong affair."
Copyright 2012 The Associated Press. All rights reserved. This material may not be published, broadcast, rewritten or redistributed.