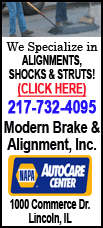 A pair of federal mediators tried to help for two days, but even they couldn't bring the fighting sides closer to a compromise.
Two members from the Federal Mediation and Conciliation Service joined the discussions on Wednesday and Thursday and failed to make a breakthrough. Now the owners and players are back on their own to somehow find a compromise.
The bottom line is that, 75 days into the owners' lockout of players, there is no end in sight. The lockout has already forced the cancellation of games through Dec. 14, the New Year's Day Winter Classic, and the All-Star weekend in January.
[Associated Press; By IRA PODELL]
Copyright 2012 The Associated Press. All rights reserved. This material may not be published, broadcast, rewritten or redistributed.