When guests arrive at the front door and delicious aromas are wafting from the kitchen, it sets the mood for a warm, happy holiday gathering.

However, you don't have to rely on just what is in the oven to make your home welcoming. There are as many different types of air-freshening and scent-delivery systems as there are folks who use them. Choose what is right for specific rooms, and spread the holiday cheer throughout your home.

When your meal is cooking, the smells of turkey in the oven, fresh-baked bread and pumpkin pie on the counter can be more than enough to entice family and friends into the kitchen to join you while you prepare.

But after the meal, bring them back to the kitchen with the pleasant aroma of apples, cinnamon and citrus. Light a scented candle and set it on your stove, or plug in a simmering potpourri and enjoy the mingling of scents in the room while you do your cleanup chores in the kitchen.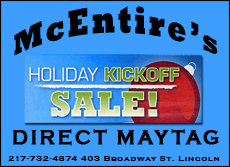 During your meal it is a good idea not to use scents or scented candles in your dining room. Let the food be the appealing factor when you sit down to dine. But after you've cleared the table, if it is a place where family will gather to visit, play a board game or put together a puzzle, a clean, new scent will help set the happy tone in that room as well.
Where family often gathers is around the Christmas tree. Make the room more inviting with scents of the season. Choose a scent that doesn't necessarily imitate food. Fresh wintergreen scents or peppermint, something natural and woody, will warm the room without making your guests hungry again.
Remember that not every room has to smell like Christmas to be inviting. Using a wax cone product or flameless oil diffuser of fresh, clean scents like fresh laundry or clean linen can make a bathroom feel clean even when it is getting a lot of use.
If you decorate your bath at Christmastime and want the scent to follow the holiday theme, try going light with a bit of mint or a light evergreen. Remember you can have too much of a good thing, so consider the size of your room and choose something that won't knock your guests over when they open the door.
For guests staying overnight, add a pleasant lavender scent in the bedrooms. Lavender is known to be a relaxing scent that aids in sleep. Give your guests the best opportunity for a good night's rest by adding this scent in an oil diffuser.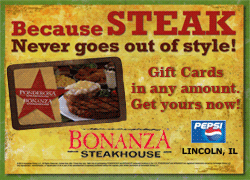 Also, it is good to remember that there are those who are sensitive to certain smells. While they are guests in your home, they may not want to tell you this, so be sure to ask, especially about the scents in the rooms where they will sleep.
Buying scent for your home is easy because there are a wide variety of products, places to buy them and price ranges.
Solid air-fresheners are available at Dollar Tree as well as Wal-Mart. Wal-Mart also offers a wide array of plug-in products, oils, diffusers and scented candles.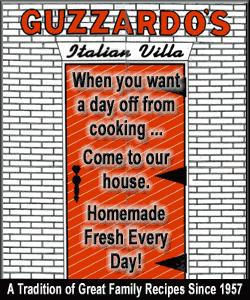 In addition, several designer products are available locally. Scentsy is a home-based business product and there are a few dealers in the area. To find someone close to you, go to Scentsy.net and use the "find a consultant" button. Enter your address and ZIP code, and you will receive a list of those who are near you.
In addition there is a new home-based business in Lincoln called Candles-B-Me. Located on Tremont Street, the little shop is packed with great jar candles as well as tart warmers.
Lloyd and Luna's on the square sells a variety of electric oil warmers made of glass and has the oils to go with them.
Mary Todd Hallmark offers Yankee-brand products and carries a huge selection, from jar candles to votives and wax tarts.
In addition to all this, you can make your own simmering pots using items you may already have on hand. Simply slice up an apple and an orange, drop them in a simmering pot, and top them off with cinnamon, whole cloves and other spices you find pleasant-smelling. Add water and let it simmer.
You can also experiment for a blend that you like best. Some folks enjoy a savory smell, so add a bit of sage and see what you think. If you don't like it, dump it out and try again.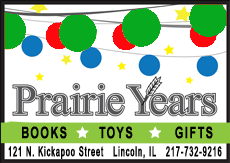 Some name-brand spices can be expensive, but if you pay a visit to the Big R in Lincoln, you'll find that they carry a wide array of very inexpensive seasonings, including much of what you would need to build your own simmering pot.
And finally, add a touch of scent to your Christmas tree or centerpieces with this simple scented ornament recipe:
2 3/4 cups flour
3/4 cup salt
1/4 cup ground cinnamon
1 tablespoon allspice
1 tablespoon ground cloves
3/4 tablespoon alum
1 1/4 cups water
Mix into a thick dough. If dough is sticky, add a little flour; if it is too crumbly, add a little more water. Roll dough to 1/8-inch thick. Using cookie cutters, cut into shapes. Use a straw to poke a hole at the top of each ornament. Lay the shapes on wax paper on a cookie sheet and bake at 325 degrees for approximately one hour or until dough is hard.
You can add decorations of your choice, but remember not to completely cover the ornament, or you'll cover the scent as well. String ribbon through the hole you've made, and hang the ornament on the tree.
Caution: These are NOT edible. Make sure the children in your family know this.
One of the best parts of the holiday season is spending time with family and friends. Making them feel welcome in your home and comfortable in your company is as easy as letting them know you are happy to have them there and cherish the time you'll spend together. Remember, you can say it with scent.
[By NILA SMITH]