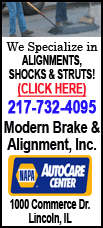 After all, the Taylorville Tornadoes haven't defeated the Railers in basketball for over 10 years -- not since Dec. 7, 2001, to be exact, when Lincoln lost 48-42 at Taylorville.

If the Railers do look past the Tornadoes tonight, they could very well be handed a loss.

Taylorville enters the game as the surprise of the Central State Eight conference after the first week of play. After six years of struggling mightily to be competitive, the Tornadoes have started this season with a perfect 4-0 record, winning the Stove Top Stuffing Classic at Troy Triad last week.

Taylorville has not won a Central State Eight conference game since 2006 but appears poised to do so this year.
Lincoln coach Neil Alexander has warned his team that, if they don't come ready to play, the Tornadoes' streak could end tonight.
"They are 4-0. It's a little bit scary. They've got some good young talent and so do we," said Alexander. "We've got more experience, but we're going to their place, so that kind of washes everything out.
"I think we've got our work cut out for us. I've told our kids, Taylorville is going to break that Central State Eight winning streak this year. I'd hate for it to be against us."
Alexander attributes part of Taylorville's fast start to their new coach, Carey McVickers. McVickers is in his first season as the head boys basketball coach at Taylorville, after previously leading the successful girls basketball program.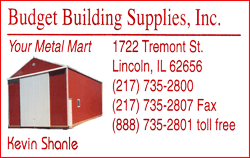 "They are fundamentally sound. They have a couple of guys who can really shoot it," said Alexander. "And now, they have a veteran coach in Carey McVickers, who is a very good coach."
Alexander also said he expects the atmosphere at Taylorville to be much different than in past years. It is the Tornadoes' home opener and their first opportunity to show many of their fans that their losing ways are a thing of the past.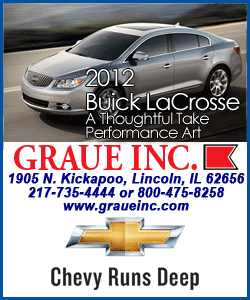 "It'll be challenging to go all the way there and get a win," said Alexander. "I hope some of our fans will follow us, because I expect their gym will be full of people because they're off to a good start."
It's also the first road game for the Railers this season. But, Alexander says that isn't a major concern, because most of the roster has experience in road games last season.
"I'm very comfortable with this group because most of them were on the roster last year," said Alexander. "I think they'll be ready for the step up. I feel good about it. We've had a good week of practice."
Lincoln will hope to continue its performance from the Eaton Electrical Thanksgiving Round Robin Tournament, which the Railers finished with a 4-1 record.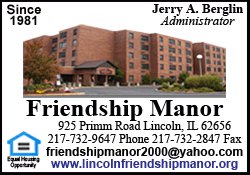 The Railers had the look of a dangerous offensive team in their season-opening tournament, with four different players reaching double figures in five games.
Alexander said he expects the balanced offensive output to be a theme of this season.
"I think we've got four or five guys who can score and be around that 10 to 12 points per game mark," said Alexander. "I think we are a team where you can't focus on one guy. We might be tough to prepare for, because you won't know where our scoring is going to come from on any night.
"But, it also requires us getting the ball to whoever has the hot hand on that night and executing how we want to execute."
[By JUSTIN TIERNEY]