The Illinois Historic Preservation Agency, Illinois Department of Veterans' Affairs, Illinois Korean Memorial Association, and the Abraham Lincoln Presidential Library and Museum, along with media partners the Illinois Press Association and the Illinois Broadcasters Association, are sponsoring "Illinois Remembers the Forgotten War." For more information, visit www.illinois-history.gov or www.veterans.illinois.gov.

Illinoisans killed in action in Korea, October 1952
By county of residence
(Source: U.S. Department of Defense records)

Champaign:
Cpl. John V. McKinney, Army, Oct. 30.
Christian:
Pfc. Kenneth L. Moomey, Army, Oct. 24.
Clay:
Pfc. Lawrence Liston, Marines, Oct. 14.
Clinton:
Pfc. John E. Ingram, Army, Oct. 28.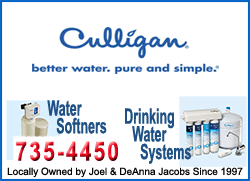 Cook:
Sgt. Albert Cozart Jr., Army, Oct. 12.

2nd Lt. Robert L. Dunne, Air Force, Oct. 18.

Cpl. Clarence E. Gibson, Army, Oct. 16.

Pfc. Wilbert M. Heider, Army, Oct. 15.

Pfc. Edward V. Hladik Jr., Army, Oct. 15.

Sgt. Bryant E. Judson Jr., Marines, Oct. 17.

Cpl. Joseph J. Kotwica, Marines, Oct. 27.

Pvt. John A. Kripoton, Army, Oct. 12.

Pfc. Edward S. Lucarz, Marines, Oct. 1.

Pfc. Rufus R. Morris, Army, Oct. 19.

Sgt. Edward Pavlak, Army, Oct. 14.

Pfc. Howard W. Ramser Jr., Army, Oct. 18.

Pvt. Joseph T. Richards, Army, Oct. 6.

Pfc. George J. Semetges, Army, Oct. 26.

Pfc. Robert P. Summeries, Marines, Oct. 6.

Cpl. Bill D. Thorpe, Marines, Oct. 6.

Pfc. Joseph W. Ujek Jr., Army, Oct. 14.

Pfc. Douglas G. Vandermyde, Marines, Oct. 9.

Pfc. Frank P. Wojnowiak, Army, Oct. 17.
Crawford:
Pfc. Richard A. Treadway, Army, Oct. 15.
DuPage:
Pfc. Irwin L. Eggert, Army, Oct. 17.

Cpl. Donald E. Engh, Marines, Oct. 27.

Pfc. Frederick C. Kahnt, Army, Oct. 28.

Cpl. John T. Lavelle, Marines, Oct. 22.
Greene:
Pfc. Howard L. Carr, Army, Oct. 28.
Henderson:
Pfc. Dean I. McIntyre, Army, Oct. 17.
Jo Daviess:
Pvt. Robert K. Green, Army, Oct. 14.
Kankakee:
Pfc. Earl Alexander, Army, Oct. 28.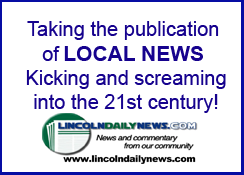 Lake:
Pfc. Albert D. Moen, Army, Oct. 14.
Macoupin:
Pfc. William A. Burk, Army, Oct. 19.
Madison:
Pfc. Robert D. Hallmark, Army, Oct. 15.

Pvt. Loren Staton, Marines, Oct. 7.
Massac:
Pvt. Everett D. Lynn, Army, Oct. 17.
McLean:
Cpl. Louis P. Plagakis, Marines, Oct. 27.
Monroe:
Cpl. William H. Thien Jr., Army, Oct. 23.
Montgomery:
Pfc. Charles A. Weitekamp, Marines, Oct. 27.
Perry:
Sgt. Donald E. Williams, Army, Oct. 14.
Pike:
Pfc. Lloyd J. Wilson Jr., Marines, Oct. 6.
Richland:
Pfc. Tony R. Leet, Army, Oct. 26.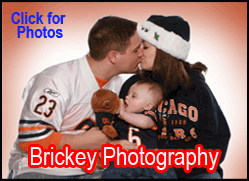 St. Clair:
Pvt. Lawrence R. Cochran, Army, Oct. 14.
Sangamon:
Pvt. Wayne F. Elliott, Army, Oct. 29.
Wayne:
Pfc. John M. Borah, Army, Oct. 1.
Will:
Pfc. Gerald L. Haerr, Marines, Oct. 7.
Woodford:
2nd Lt. William E. White, Army, Oct. 28.
Key events during the Korean War, October 1952
The American public was growing increasingly war-weary in October 1952. The war in Korea had lasted well over two years and seemed no closer to ending than when peace talks had started some 15 months before. The seesaw struggle in no man's land between United Nations and Communist forces continued month after month. The heavy casualties incurred in these bitter outpost battles had discouraged new U.N. offensives.
However, Far East Commander Mark Clark became convinced that the United Nations' high casualty rates were due in part to the fact that the U.N. had been on the defensive, allowing the enemy to launch attacks when and where he wished. Gen. Clark authorized offensive operations, allowing U.N. forces to regain the initiative and force the Communists to fight on American terms.
Fighting around the Triangle Hill area, just north of Kumhwaarea, where portions of the U.N. trench line were only 200 yards from enemy lines, was especially intense. Seizing Triangle Hill and nearby Sniper Ridge would force the enemy to fall back nearly a mile, strengthening U.N. positions and reducing friendly casualties.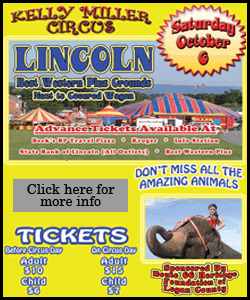 An offensive would also serve a political purpose. On Oct. 8, U.N. negotiators walked out of the armistice talks after being unable to reach an agreement with Communist negotiators on the issue of prisoner exchange. The Communists wanted all prisoners exchanged, regardless of the prisoners' own preference. The U.N. was adamant that this would not take place, as tens of thousands of North Korean and Chinese POWs did not want to return north.
On Oct. 14, United Nations artillery and aircraft began pummeling Triangle Hill. Unfortunately, Communist defenses proved tougher than expected, and U.N. reinforcements were sent in piecemeal to press the attack. When the battle finally ended several weeks later, two U.N. infantry divisions, the U.S. 7th and the South Korean 2nd, had suffered more than 9,000 casualties in the failed attempt to capture Triangle Hill. Estimates of Chinese casualties exceeded 19,000 men, but the Communists had the manpower for such fights and did not hesitate to pour in men to hold key terrain. The United Nations did not have such resources.
Meanwhile, the Chinese launched attacks of their own. White Horse Hill was a 1,300-foot-tall hill held by South Korean units in the key central region of Korea. On Oct. 3, a defecting Chinese officer revealed to his U.N. interrogators that an attack on the hill was imminent. U.N. commanders quickly reinforced the South Korean troops defending the hill with tanks and artillery. Then on Oct. 6, U.N. aircraft attacked the areas where the Chinese were thought to be gathering for their attack.
The Chinese responded by opening the floodgates of a nearby reservoir, hoping the rising water would prevent U.N. reinforcements from arriving once their attack began on White Horse Hill. Thousands of Chinese were soon attacking the South Korean defenders, with the attacks persisting for several days. During 10 days of battle, White Horse Hill changed hands 24 times, making it one of the most intense battles for a small hill during the course of the Korean War. Ultimately, the South Korean troops prevailed, thanks in no small part to heavy supporting fires from United States aircraft, artillery and tanks.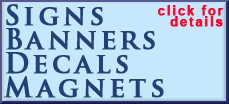 Afterward, the area looked like a threadbare white horse, and the name White Horse Hill stuck. The battle is also noteworthy for the fact that, apart from the massive American tank, artillery and air support, it was entirely fought between South Korean and Chinese troops.
In the air war, on Oct. 9 the U.S. 7th Fleet began its "Cherokee" bombing strikes campaign against battlefront enemy supply facilities, a campaign that continued through the end of the war.
Meanwhile, on the home front, the presidential election campaign went into high gear. On Oct. 24, with the election less than two weeks away, Republican candidate Dwight D. Eisenhower announced that he would go to Korea if elected, a promise he later kept.
Illinois Korean War Memorial
The Illinois Korean War Memorial is located in Springfield's Oak Ridge Cemetery, the same cemetery that contains the Lincoln Tomb. Oak Ridge is the nation's second-most visited burial ground, behind only Arlington National Cemetery.
Dedicated on June 16, 1996, the memorial consists of a 12-foot-tall bronze bell mounted on a granite base. At the circumference of the base are four niches, each with a larger-than-life figure representing a branch of the armed services. Inscribed on the base are the names of 1,754 Illinoisans killed in Korea.
The Illinois Korean War Memorial is administered by the Illinois Historic Preservation Agency and may be visited daily free of charge.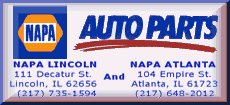 Korean War veterans oral history project
Abraham Lincoln Presidential Museum
The oral history program at the Abraham Lincoln Presidential Library and Museum offers "Veterans Remember," a collection of interviews with Illinois residents about their wartime experiences, at the library's website, www.alplm.org/oral_history/home.html. The audio interviews concern the experiences of Illinois veterans who fought in several conflicts, including the Korean War, as well as the experiences of those on the home front. Visitors to the website can listen to or watch the interviews in their entirety. Several of the interviews have transcripts, and most have still images as well.
Website visitors will need a computer capable of playing MP3 audio files or MPG compressed video files in order to listen to the interviews. The transcripts and still images are also accessible. Volunteers conducted and edited many of the interviews and developed the transcripts that accompany them.
Korean War National Museum
The Korean War National Museum, or KWNM, celebrates the 60th anniversary of the Korean War with a new board of directors, new professional staff and a renewed focus on getting a world-class museum built now, in the lifetime of the Korean War veterans. Media reports have outlined a proposal of the KWNM to obtain 7,000 square feet of prime space at Navy Pier in Chicago for a state-of-the-art, world-class museum where visitors could come to honor and learn about the service and sacrifices of the Americans, South Koreans and their U.N. allies in the "forgotten victory." Those plans are continuing to be developed, and the KWNM hopes to be able to share more news soon.
Meanwhile, the Denis J. Healy Freedom Center, located at 9 South Old State Capitol Plaza in Springfield, is open Tuesday through Saturday from 10 a.m. to 5 p.m. Admission is free, but donations are accepted.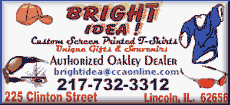 The KWNM welcomes donations of photographs, documents, diaries and artifacts of those who served in the Korean War. To learn more about the KWNM, or to volunteer or donate, visit www.kwnm.org or look for the museum on Facebook.
Korean War booklet
The Illinois Korean Memorial Association, an all-volunteer organization, has published a booklet, "A Brief History of the Korean War," copies of which have been provided free of charge to public libraries, high schools and junior high schools in Illinois. Individuals may obtain a copy by sending a $10 check or money order to: Illinois Korean Memorial Association, P.O. Box 8554, Springfield, IL 62791.
Tax-deductible donations are welcome. All donations go to the book project and to the upkeep of the Illinois Korean War Memorial.
[Text from file received from the Illinois Historic Preservation Agency]