Today's highlight in history:
On Oct. 1, 1962, Johnny Carson debuted as host of NBC's "Tonight Show," beginning a nearly 30-year run; after being introduced to the audience by Groucho Marx, Carson received his first guests, actor-singer Rudy Vallee, actress Joan Crawford, singer Tony Bennett and comedian Mel Brooks. (The same day, Merv Griffin launched a daytime show, also on NBC; his guests were comedian Shelley Berman, opera singer Roberta Peters and journalist Adela Rogers St. Johns.)
On this date:
In 1861, during the Civil War, the Confederate navy captured the Union steamer Fanny in North Carolina's Pamlico Sound.
In 1908, Henry Ford introduced his Model T automobile to the market.
In 1910, the offices of the Los Angeles Times were destroyed by a bomb explosion and fire; 21 Times employees were killed.
In 1932, Babe Ruth of the New York Yankees made his supposed called shot, hitting a home run against Chicago's Charlie Root in the fifth inning of Game 3 of the World Series, won by the New York Yankees 7-5 at Wrigley Field.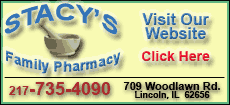 In 1937, Supreme Court Justice Hugo Black delivered a radio address in which he acknowledged being a former member of the Ku Klux Klan, but said he had dropped out of the organization before becoming a U.S. senator.
In 1940, the first section of the Pennsylvania Turnpike, 160 miles in length, was opened to the public.
In 1949, Mao Zedong proclaimed the People's Republic of China during a ceremony in Beijing. A 42-day strike by the United Steelworkers of America began over the issue of retirement benefits.
In 1961, Roger Maris of the New York Yankees hit his 61st home run during a 162-game season, compared to Babe Ruth's 60 home runs during a 154-game season. (Tracy Stallard of the Boston Red Sox gave up the round-tripper; the Yankees won 1-0.)
In 1964, the Free Speech Movement was launched at the University of California at Berkeley.
In 1972, the book "The Joy of Sex" by Alex Comfort was first published by Mitchell Beazley of London.
In 1982, Sony began selling the first commercial compact disc player, the CDP-101, in Japan.
In 1987, eight people were killed when an earthquake measuring magnitude 5.9 struck the Los Angeles area.