The Lincoln Railer boys golf team finished the regular season with a 16-0 mark in nine-hole matches this season.

And last week, they won the Central State Conference golf meet, shooting a team score of 310, besting second-place finisher Sacred Heart-Griffin by one stroke.

The Railers also had the top two individuals in the event, with senior Ryan Dean defeating sophomore Jordan Perry for conference medalist honors.

Yet, in many ways, the Railers' real season starts on Tuesday at the Lincoln Elks, when they'll tee off for regional play.

One of the top goals for the squad in the preseason was to advance to the state tournament as a team.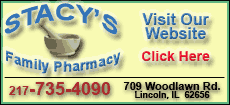 Now they're in a position to make that dream a reality, according to coach Chris Ciaccio.
"We have that kind of potential," said Ciaccio. "It would be the first time Lincoln has done that since I have been the coach and for quite awhile really, I believe."
While perhaps no one could have predicted things like an undefeated record or a conference championship, the Railers entered the season with one big advantage that over the course of the season has paid big dividends:
Experience.
Lincoln returned the majority of their key contributors from last season, including the dangerous one-two punch of Dean and Perry at the top of the Railer lineup, both of whom advanced to sectionals last season.
The Railers also returned junior Collin Antoine, sophomore Kyle Fitzpatrick, sophomore Aaron Butler and sophomore Brock Byrge, all of whom have shot in the high 30s or low 40s at various points this season.
Antoine had a solid showing at the conference meet, finishing 13th overall to earn all-conference honors.
That kind of depth is what makes this Lincoln squad a threat to make some noise in the postseason.
It's also made for a fun, competitive year of practice, according to Ciaccio.
"It helps a lot, because they really push each other and make each other better," said Ciaccio. "Jordan and Ryan like to compete for that top spot, but it's not just those two. It's the whole team. And it's not about who is golfing in what spot for them. They just enjoy the competition, and they know it makes them better as a team."
As the lone senior, Dean said he has tried to instill the competitive atmosphere in his younger, less experienced teammates, because he knows what it's like to be in their shoes.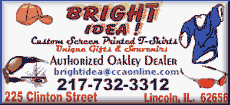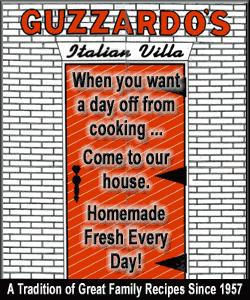 As an underclassman, Dean had former Railers like Jordan Nelson, Brant Coyne, John Costello and Nick Adcock to show him the ropes. Coyne, Costello and Adcock all played golf in college, while Nelson plays basketball at the University of Evansville.
"I feel like those guys all pushed me to become better. They kind of showed me what varsity golf was like," said Dean. "I remember going to watch Brant at the state tournament as a sophomore, and that pushed me because I've wanted to get there too."
Ciaccio phrased the growth of his team this season as "more maturity."
"We were a young team last year. This year, we're just a lot more mature," said Ciaccio. "For most of the season, we've gone with one senior, one junior and four sophomores. All six of those kids played varsity last year. We had the potential, but we needed the maturity. The talent has always been there."
This newfound maturity could pay off again this week, as the Railers are set to host the regional on their home course.
By all indications, they should be the favorites to win the regional, or at least finish in the top three, which would allow them to advance to sectionals.
But Dean says the team's approach will be a focused, humble one.
"Concentration. A lot of it will come down to that," said Dean when asked of the key to securing a regional victory. "For us, the Elks is an easier course than we'd see at sectionals. But we can't come in with a big head and act like just because we've played it before that we're going to do well.
"We have to play it like we don't know it, with that kind of intensity and focus. At the same time, we have to respect that we do know certain things, like the way the greens play and things like that."
Dean said he's seen the Railers put up the kind of scores that it will take to get to state as a team.
The challenge now will be doing it with the burdens that only postseason play can provide.
"Earlier in the year, at Illinois State University, we shot 303 as a team and got third out of 25 teams," said Dean. "If we can do that again, or get somewhere down in there, we can do pretty well. If we can get to sectionals as a team, that would be pretty good. But I think we've got the potential to go a long ways."
[By JUSTIN TIERNEY]