The Lincoln second- and third-grade White was able to remain a perfect 7-0 on the season by beating Jacksonville 14-12 in overtime in probably the most exciting game ever played at Eaton Fields.

Lincoln scored first on a 40-yard touchdown run by Gavin Gibbons with two minutes to go in the second quarter. Jacksonville would answer with a touchdown of their own late in the third quarter to tie the game at 6-6. Jacksonville had the ball inside the 20-yard line with 30 seconds to go, but Lincoln's defense would hold them there as time ran out to send the game into overtime.

Jacksonville got the ball on the 10-yard line during overtime. Each team gets four plays from the 10-yard line to try to score, and Jacksonville did just that on their first play of overtime, but the extra-point try was no good.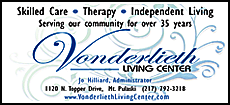 Lincoln got the ball on the 10-yard line, down by six with four plays left between them and heartbreak. Lincoln would not give up, and on the fourth down on the 6-yard line, quarterback Mason Farris powered his way into the end zone to tie the game at 12-12.
Farris was injured on the play and went to the sideline, possibly with a broken arm.
With Farris out, Lincoln brought in their workhorse Jaden Leadley to be quarterback, and he ran in the two-point conversion to give Lincoln the win.
"What an awesome way to end an unbelievable season," said Steve Farris, one of the coaches.
This team becomes the first in second- and third-grade Lincoln Youth Football history to go 7-0.
Lincoln was led on defense by Andrew Cline with six tackles, Tony Gandolphi with five, Chase McCormick with four and Jaden Leadley with three tackles. Bryton Fuchs, Issac Decker and Everett Maaks each added one tackle.
Coaches for the team are Steve Farris, Sam White, Wes Fuchs and Billy Gandolphi.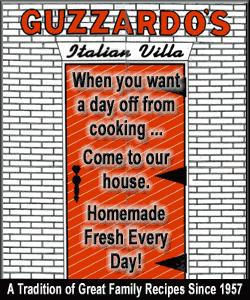 Lincoln's second- and third-grade Green was defeated by Athens Green 8-6 in overtime. They finish their season 5-2.
Coaches for the Green are Cody Atkins, Sam Knox, Chris Harding and Aaron Leesman.
Lincoln's kindergarten and first-grade team won their bowl game 28-16 over New Berlin.
Lincoln was led by Ethan Storm, who had 200 yards rushing and one touchdown; Grant Laubenstein, with 80 yards rushing and two touchdowns; and Darren Stevens with 70 yards rushing and one touchdown.
Defensively Lincoln was led by Wyatt Mammen with six tackles and Logan Baker with three. In addition, Jacob Lawerence, Wyatt Gross, T.J. Hurley, Hunter Kretzinger, Ethan Storm and Kyle Gellner all had tackles.
The K-1 team finished the season 3-4, coached by John Mammen, Shawn Lawerence and Mike Tisdale.
Closing note by Steve Farris:
"In closing I would like to add that we had over 1,000 people on hand from all over central Illinois at beautiful Eaton Fields Sunday and it was a very successful day. This day could not have been possible without people like Julie and Denny Morris, Kurt Hullinger, Chad Letterle, Chris Farris, Scott Kirby, Sam White, Sam Knox, John Mammen, Josh Work, Lori Marshall, Wendy Coit, and everyone else that was there to lend a hand whenever we need it. Thanks again, guys."
[Text from file received from Steve Farris]