A $4 admission covers all exhibits, health screenings and entertainment. A coupon for $1 off the admission price is available at BeAwareWomensFair.com.

"Because we recognize that women are often taking care of the health of everyone else in their families, including their children, partners and parents, we want them to be able to take some time for themselves at Memorial's Be Aware Women's Fair," according to Tiffany Lowers, manager of Memorial Medical Center's Outpatient Imaging Center at Baylis and chair of the Be Aware Women's Fair organizing committee.

Nearly 100 exhibits are scheduled for the event. Exhibitors will cover topics including clothing, finance, fitness, health, beauty, fashion, home decoration and education.

Proceeds from Memorial's Be Aware Women's Fair support the mammography patient assistance fund at Memorial Medical Center.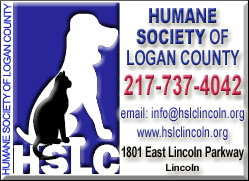 "This fund supports women who may need additional tests after receiving a positive result from a mammogram but cannot afford the associated expenses," Lowers said.
Fairgoers can also support the fund in two other ways during the Be Aware Women's Fair: by purchasing raffle tickets or leaving tips when you pick up a free "mocktail." Prizes worth more than $5,000 have been donated to the fair's two raffle drawings, which will be at 11:15 a.m. and 1 p.m. Winners must be present to win. The free "mocktails" will be served at two stations in the Orr Building, and tip jars will be at each station.
Events scheduled for the entertainment stage are a belly-dancing performance at 9:30 a.m., a Zumba dance fitness demonstration at 10:30 a.m. and a CrossFit demonstration by Team Warrior Concepts at 11:30 a.m. Stevens DJ Service will provide music and will emcee the events on the entertainment stage.
The three women chosen as this year's Super Survivors will reveal their makeovers on the entertainment stage at 12:30 p.m. The women are breast cancer survivors whose cancer journeys have been an inspiration to others. They were chosen in a random drawing of nominations in July.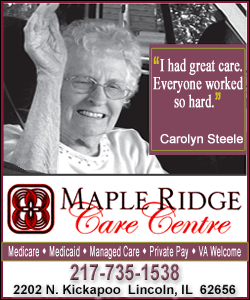 Free health screenings will include blood pressure, cholesterol, body fat, body mass index, bone density, blood sugar, spine health, depression and lung function.
Other health initiatives include fitness evaluations from Memorial's SportsCare, stroke risk assessments by Memorial Stroke Center, information on self-breast exams and skin cancer, electronic foot scans by the Springfield Running Center, and varicose vein screenings from The Vein Clinic at Southern Illinois University School of Medicine.
The American Cancer Society will sponsor its annual Making Strides Against Breast Cancer Walk that same day at the Illinois State Fairgrounds. All registered walkers will be able to show their Making Strides sticker for free admission to Memorial's Be Aware Women's Fair.
Registration begins at 7:30 a.m. at the Commodities Pavilion, just west of the Grandstand. The walk begins at 9 a.m. at the pavilion and goes through the Department of Natural Resources area.
For more information, visit BeAwareWomensFair.com.
[Text from file received from Memorial Medical Center]