'College Illinois!' Prepaid Tuition Program to offer contracts at 2011 rates
Overhauled program will help make college affordable for Illinois families in face of tuition inflation and increasing student loan debt

Send a link to a friend
[October 03, 2012] CHICAGO -- Families of Illinois college-bound students received good news Monday with the reopening of the College Illinois! 529 Prepaid Tuition Program. The program -- which now has 52,000 active participants -- enables families to avoid tuition inflation and increasing student loan debt by prepaying for college while enjoying tax advantages.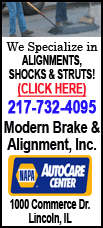 To mark the resumption of sales, prepaid tuition contracts will be offered at 2011 rates until Dec. 31, 2012.

"Because we're able to offer this particularly low rate -- as little as $42 a month -- through the end of 2012, we're encouraging families to consider purchasing a College Illinois contract now for their children or grandchildren," said Eric Zarnikow, executive director of the Illinois Student Assistance Commission, which oversees the program. "There has never been a better time to invest in your child's future."

Since its inception in 1997, the program has served tens of thousands of Illinois families and paid postsecondary institutions nearly $400 million in tuition and fees. College savings vehicles such as 529 plans are tax-deductible and grow tax-free. While about 75 percent of the program's beneficiaries have opted to attend college in Illinois, the benefits can be used at public and private colleges throughout the country.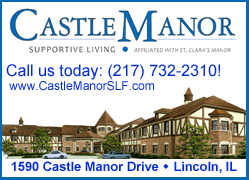 In August Gov. Quinn signed into law House Bill 3923, which requires transparency in investment decision-making to protect stakeholders. Due to this law, and a management overhaul, the prepaid tuition program is more transparent and better positioned for the future.
"College Illinois is a critical piece in our effort to keep college affordable and build an educated workforce," said Quinn. "In an era of spiraling tuition inflation and increasing student loan debt, families can see significant savings with this program as they plan for their children's future."
In May 2011, Quinn moved to increase accountability for the program. He appointed new commissioners to the Illinois Student Assistance Commission, including ISAC Chair Kym Hubbard, chief investment officer at Ernst & Young, one of the world's top consulting firms; and ISAC Vice Chair Miguel del Valle, former chairman of the Illinois Senate Education Committee, who now chairs the state's P-20 Council. The commission then named a new executive director, chief investment officer and investment adviser, and created investment and audit committees to ensure stronger oversight.
"Thanks to Gov. Quinn's restructuring, College Illinois is stronger and better able to serve parents and college-bound students," said Hubbard, chairman of the commission. "The most difficult part of saving for college is simply starting. The sooner you begin, the easier it gets."
A child born today is projected to incur college costs of $180,000 at a four-year public university. The College Illinois program allows families to lock in a price to cover future tuition and fees. The program offers various plans that let purchasers choose a pricing option that best fits their financial needs. The enrollment period now open will run through April 30, 2013.
For additional information about ISAC's College Illinois! Prepaid Tuition Program, call 877-877-3724 or visit http://www.529prepaidtuition.org/.
[Text from Illinois Student Assistance Commission file received from the Illinois Office of Communication and Information]