Lincoln's ties to agriculture & higher education reflected in new artifact display at presidential museum

Send a link to a friend
[October 03, 2012] SPRINGFIELD -- Abraham Lincoln had less than two years of formal education and did all he could as a young man to leave his farm laborer's experience behind him. But that didn't stop President Lincoln from having a profound impact on the future of higher education and agriculture in the United States. Some original artifacts that demonstrate those ties are now on display in the Treasures Gallery at the Abraham Lincoln Presidential Museum in Springfield.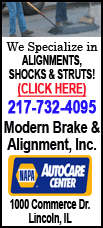 An original letter written by Lincoln during his presidential run in 1860 to cousin John Hanks (a distant relative of the actor Tom Hanks) is part of the exhibit. Lincoln wrote of helping a relative plow some land when the extended family moved to Illinois in 1830: "I helped him at breaking pra(i)rie, with a joint team of his and ours, which in turn, broke some on the new place we were improving."

A Paul Manship sculpture of Lincoln created in 1932 shows the young Lincoln's two main pursuits as a young man -- chopping wood for home and farm, and reading. Lincoln grew early in the conviction that more education for farmers would benefit everyone, so as president he promoted and signed the Morrill Act in 1862, which for the first time enabled the new western states, including Illinois, to establish colleges for their citizens to receive advanced education. The act gave every state that had remained in the Union a grant of 30,000 acres of public land for every member of its congressional delegation. The states sold this land and used the proceeds to establish colleges in engineering, agriculture and military science. More than 70 "land grant" colleges, as they came to be known, were established under the original Morrill Act; including the University of Illinois at Urbana-Champaign.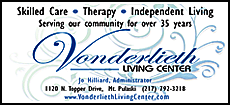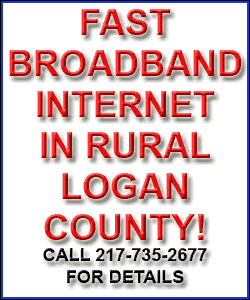 At the 1859 Wisconsin State Fair, Lincoln shared his most extensive remarks on the need for scientific gains in agriculture and education for farm producers. An original 1859 volume printed his speech for the first time, and it is part of the presidential museum exhibit.
Lincoln created the U.S. Department of Agriculture in 1862. Acting on his lifelong beliefs, Lincoln created the first separate federal government agency to specifically deal with agriculture. His personal copy of the department's first annual report in 1862 is part of the exhibit. It was donated to the presidential library and museum in 2000 by farm broadcaster Max Armstrong.
Paid admission is required to visit the museum.
For more information about exhibits and events at the Abraham Lincoln Presidential Library and Museum, visit www.presidentlincoln.org.
[Text from Abraham Lincoln Presidential Library and Museum file received from the Illinois Historic Preservation Agency]